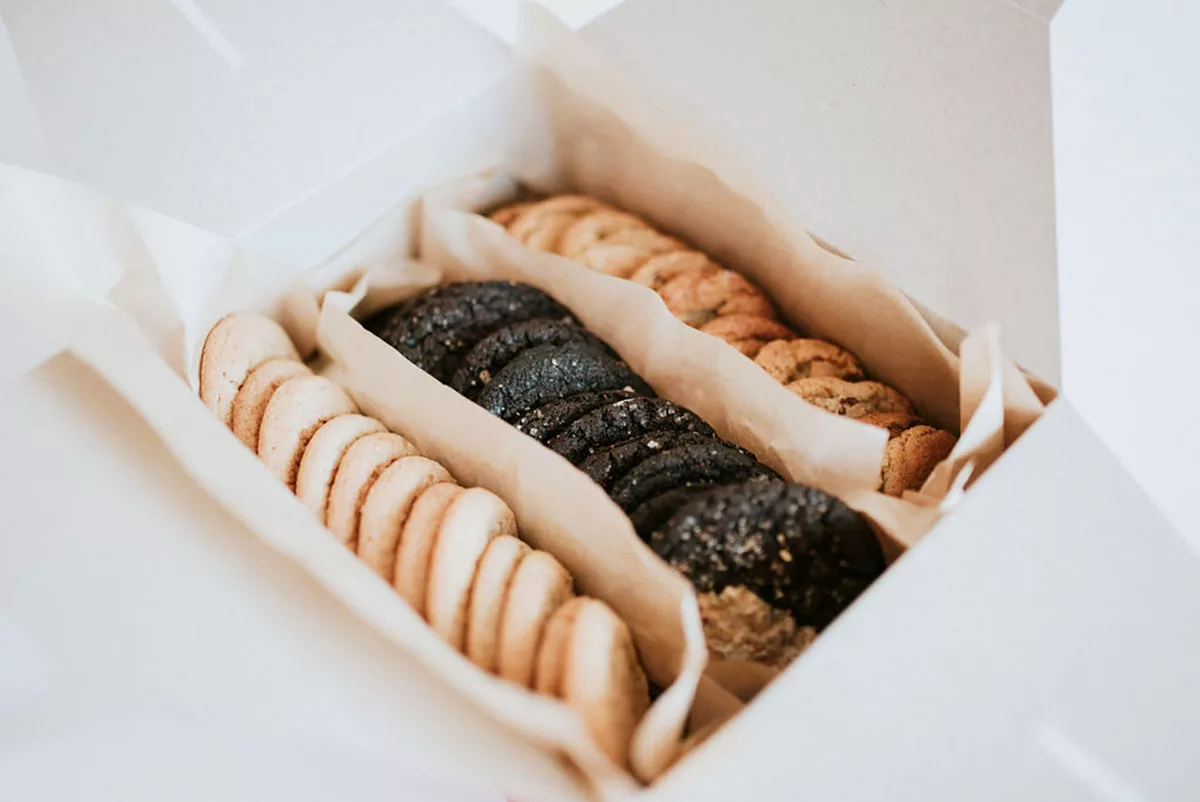 Why Buy Cookies Locally?
Nothing beats the taste of a cookie made from scratch, especially when the ingredients are fresh! But did you know there are other sweet advantages to buying locally made cookies, aside from flavor alone? From discovering unique seasonal options to supporting your neighborhood businesses and reducing your carbon footprint, buying locally-made cookies has a lot of delectable benefits! Read on to learn a few mouth-watering reasons to indulge in these small-batch treats from your local cookie bakery.
1. Local Cookies Are Freshly Baked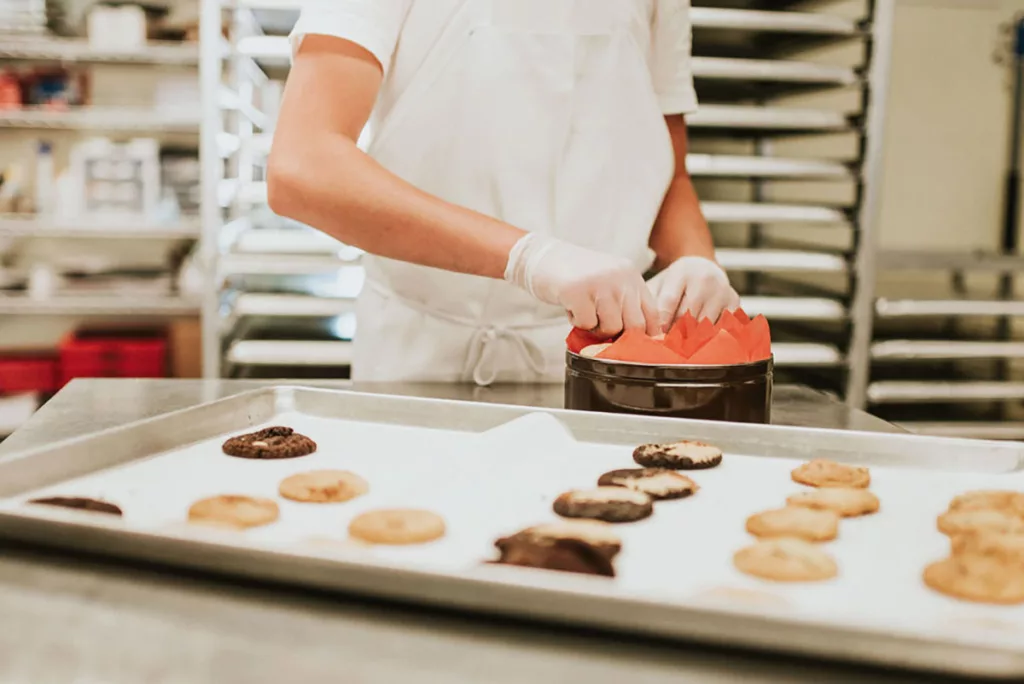 Local cookies are fresher, more nutritious, and just taste better! When locally sourced ingredients combine with the freshness of a cookie baked near you, the flavor is richer than what you'd get with a mass-produced, processed cookie imported from somewhere else.
A fresh local cookie also doesn't have to travel miles and miles to get here. When you buy food products imported from faraway places, this usually means they've aged a bit during transport. This lowers their freshness. Non-local cookies can also be more processed, and corners are often cut during the production process to increase shelf life for shipping.
Local cookies are baked right in your home region, so you can enjoy them fresh out of the oven! No cut corners, no compromise—only the highest quality gourmet cookies, right at your fingertips.
2. High-Quality Seasonal Ingredients
When we make our gourmet cookies here at COOKIE… take a bite!, we always prioritize natural, seasonal, and organic ingredients whenever possible. We like to know exactly where our food is sourced, so you can too! We love working with local Sonoma County businesses to incorporate the freshest, healthiest ingredients in our cookies.
One of our favorite seasonal flavors is our signature Gravenstein Apple Streusel Cookie. This cinnamon sugar cookie includes apples picked right from local Sonoma County Gravenstein trees. Bursting with fall flavors, these warm, toasty local cookies are freshly baked in Santa Rosa.
3. Support a Family-Owned Cookie Bakery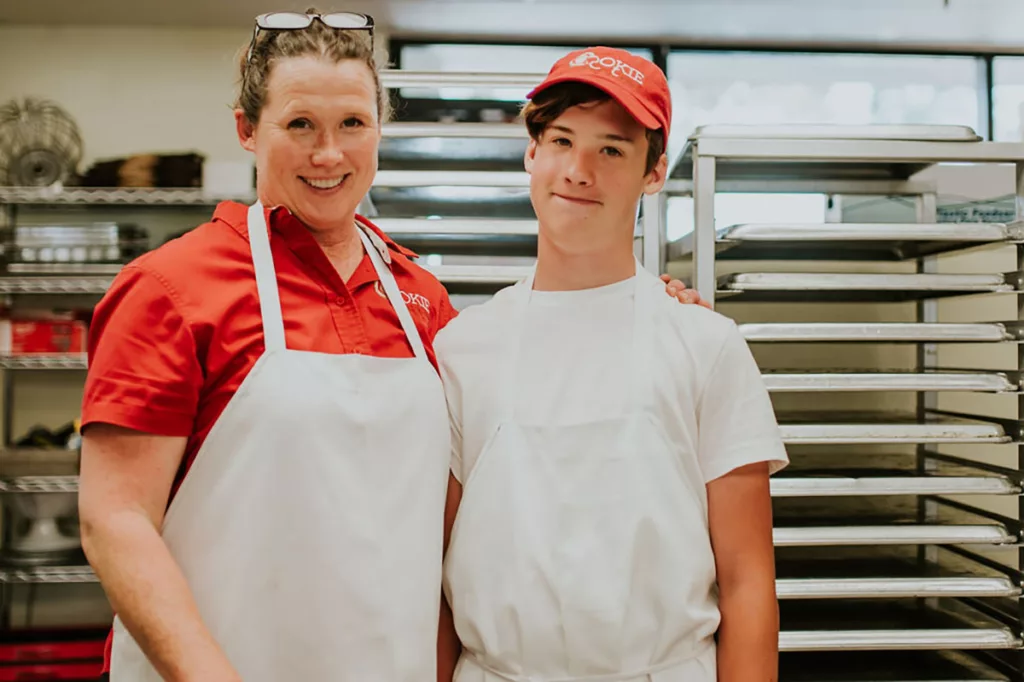 Buying local lets you support family-owned gourmet cookie bakeries. At COOKIE…take a bite!, we're proud to be family-owned and operated.
Supporting a family-run cookie bakery has so many wonderful benefits. Smaller mom-and-pop bakeries like ours love to be involved in the community. From events and fundraisers to collaborations with other small businesses, family-owned bakeries create a vibrant and supportive local environment. They also provide unmatched customer service you can't always receive with a non-local, big corporation alternative.
Plus, at a local family-run bakery, family members are often involved in day-to-day operations. This allows for intimate and welcoming customer experiences you can't get anywhere else. We love forming bonds with everyone who walks through the door!
4. Support Your Local Economy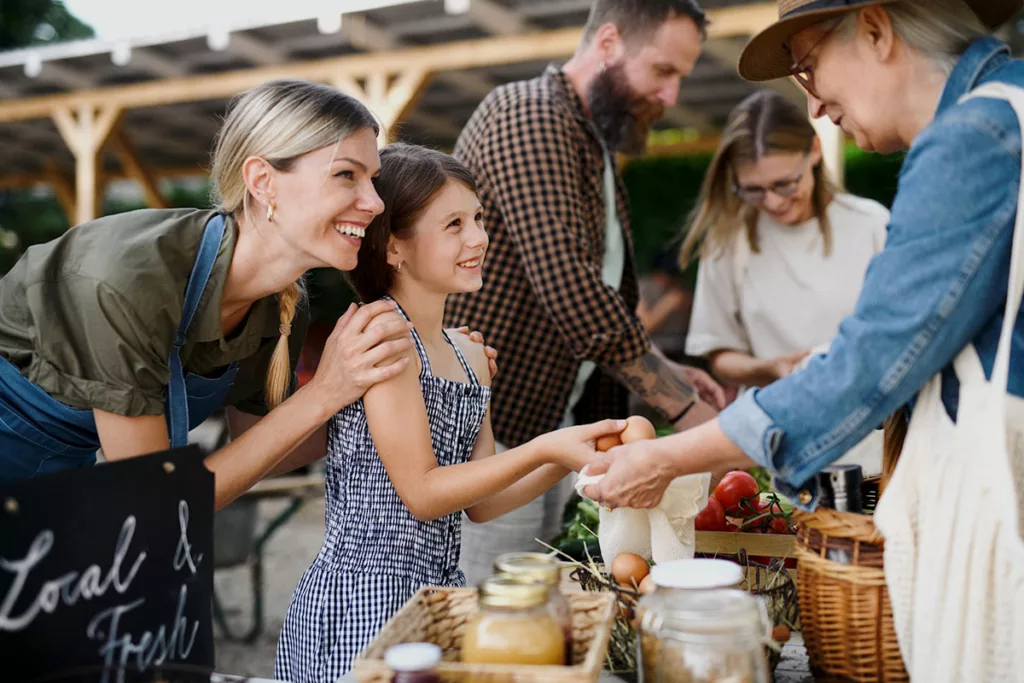 When buying a local cookie, supporting your local economy is almost as sweet as the cookie itself. COOKIE… take a bite! is proud to work with local businesses to bring you the freshest, tastiest gourmet cookies possible.
We source our organic butter from Straus Family Creamery, a family-owned and operated Sonoma County business. Since 1994, Straus has been producing 100% certified organic dairy products that local residents love. Anyone who's tasted Straus dairy knows there's simply no going back after experiencing this kind of quality!
Another local Sonoma County business we work with is Central Milling. Based in Petaluma, Central Milling produces artisan quality organic flour— only 19 miles away from our Santa Rosa location! With over 150 years of experience, their flour is the best in the county. Central Milling really knows what they're doing, and you can definitely taste it in our cookies.
5. Good for the Environment
Did you know that buying local cookies benefits the environment? Smaller bakeries produce lower carbon emissions overall, and they also reduce kitchen and packaging waste.
Local means less pollution and more growth for nearby ecosystems. By supporting small farmers and businesses near you, you're also encouraging sustainable practices that promote biodiversity and defend pollinators. This is essential for creating clean environments where the natural world can thrive, and high-quality food can be grown.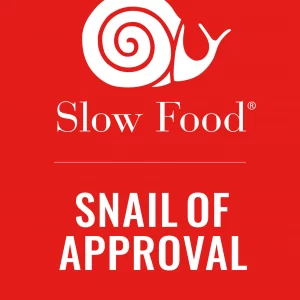 COOKIE… take a bite! is a proud winner of the Slow Food Snail Award for healing the local food chain. This award is only given to businesses that are passionate about positively changing the food system. We love making a difference in our community by supporting the people and places that grow our food!
6. Local Event Catering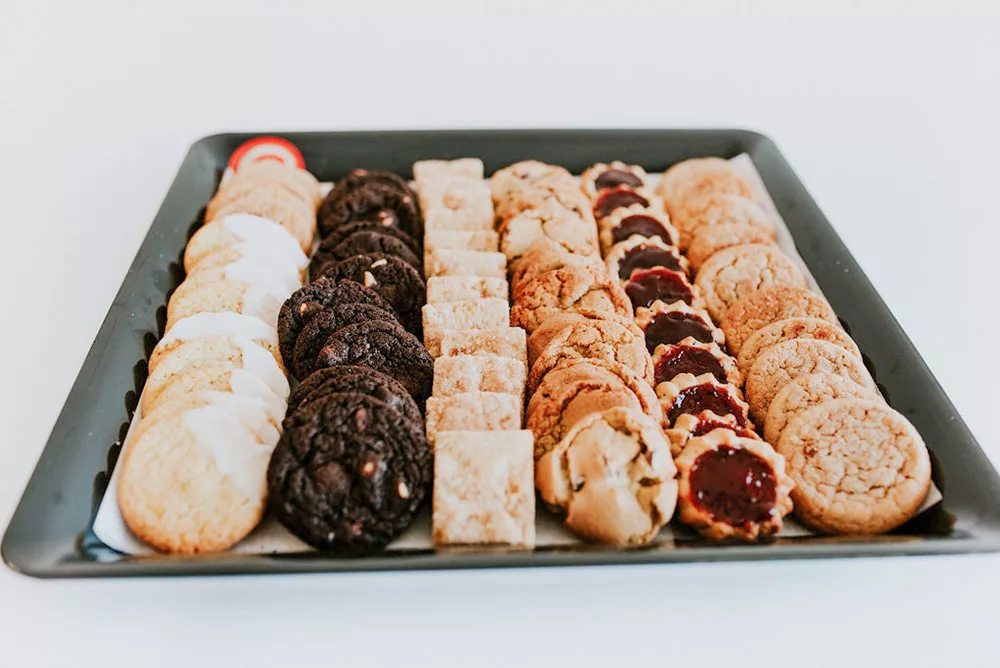 Local cookie bakeries often provide catering for special occasions, professional events, and weddings. When you choose a local cookie caterer, you'll work with experienced experts who know the area well.
Sonoma County is one of the most popular event destinations around, and we're thrilled to offer local event catering! We love making local events sweeter with our gourmet cookies. From custom cookie trays to elegant wedding tables, we want to help make your special occasion a day to remember.
Buy Local Cookies in Santa Rosa from COOKIE… take a bite!
Nothing gets better than a freshly baked gourmet cookie made right here in Santa Rosa. At COOKIE… take a bite!, we make our cookies from scratch using premium, locally sourced, organic ingredients whenever possible. With every bite, you're supporting the local food system—and your tastebuds.
Reward yourself with a gourmet cookie today! Visit our Santa Rosa Cookie Counter, or order online to get a sweet treat delivered straight to your door. We're happy to offer local delivery and nationwide shipping, so you can send something special to a friend or family member no matter where they are. You can also find us in local shops right here in Sonoma County!