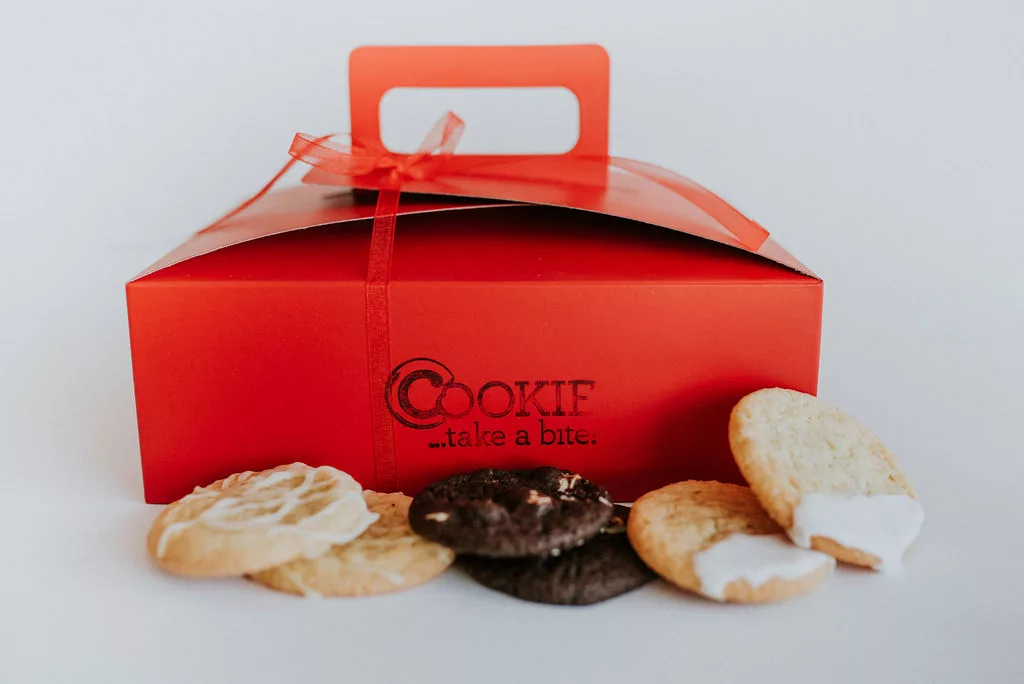 There's a reason why folks gravitate to the kitchen, even when they're not cooking. That's where the cookies are! With a COOKIE . . . take a bite! monthly cookie subscription, you can make sure that your pantry is always stocked with wholesome, fresh cookies. With a cookie club subscription, you can enjoy two dozen yummy, freshly baked cookies delivered to your door twelve times a year. Each month's cookie subscription box will have different flavors, reflecting seasonal ingredients and fun, holiday themes.
The 8 Best Things about Having a Cookie Subscription
The benefits of joining the COOKIE . . . take a bite! Monthly Cookie Club are many. Here's eight reasons to have two dozen cookies delivered to you, or your friends and family, every month.
1. Voted #1 Best Cookie Subscription in the Nation! 
Top Consumer Reviews named COOKIE . . . take a bite! the best cookie subscription in the nation! Our cookie subscription caught their eye for the following reasons: 
Two to three flavors in each 2-dozen cookie shipment
Flavors change every month
Competitive pricing and free shipping
100% satisfaction guarantee
High customer rating
2. Enjoy Local Cookies Made with Seasonal Ingredients from Sonoma County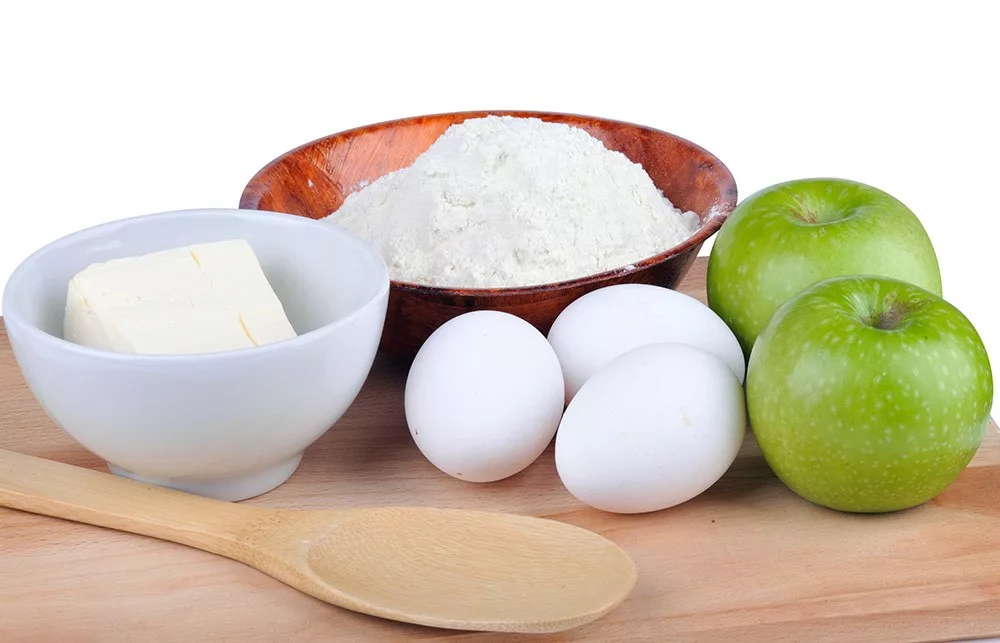 At COOKIE . . . take a bite!, we make it our priority to use the freshest ingredients we can get our hands on, sourced locally, whenever possible. Our ingredients might come from a farmer's market, a neighbor's tree, or a local creamery.
In our cookies we use organic flour from Petaluma-based Central Milling because only the best flour will do for our cookies.
Our citrus cookies continue to be customer favorites, powered by fresh fruit from Blassi Ranch, and Straus Creamery's organic butter. From our award-winning Lemon Moons and our nostalgic Orange Vanilla Swirl Cookies to our Tequila Lime Twist Cookies, you'll be astounded by the explosion of flavor that you can only get from fresh, locally grown fruit.
Lemon Moon – This Sonoma County Harvest Fair Gold Medal winner, featuring local lemons, is our signature cookie.
Orange Vanilla Swirl – Fresh, local oranges and pure vanilla beans won this seasonal favorite Double Gold Medals at the Harvest Fair.
Tequila Lime Twist – These cookies are made with fresh, organic kaffir limes from our garden, and organic flour, butter, milk; with a hint of tequila in the glaze. It was the Harvest Fair's Best of Show Cookie, too!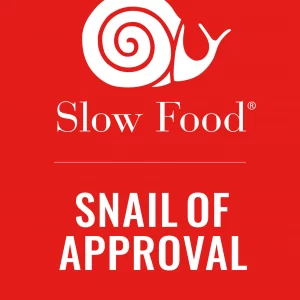 Our bakery has received the Slow Food "Snail of Approval" award for our consistent contributions to the healing of the local food chain. The mission of the Sonoma County local chapter of Slow Food, is to "Strive to create change in the food system by connecting our community with the people, traditions, plants, animals, soils, and waters that produce our food." Recipients have made a "significant contribution to improving the food system."
3. Freshly Baked Cookies Made with Organic Ingredients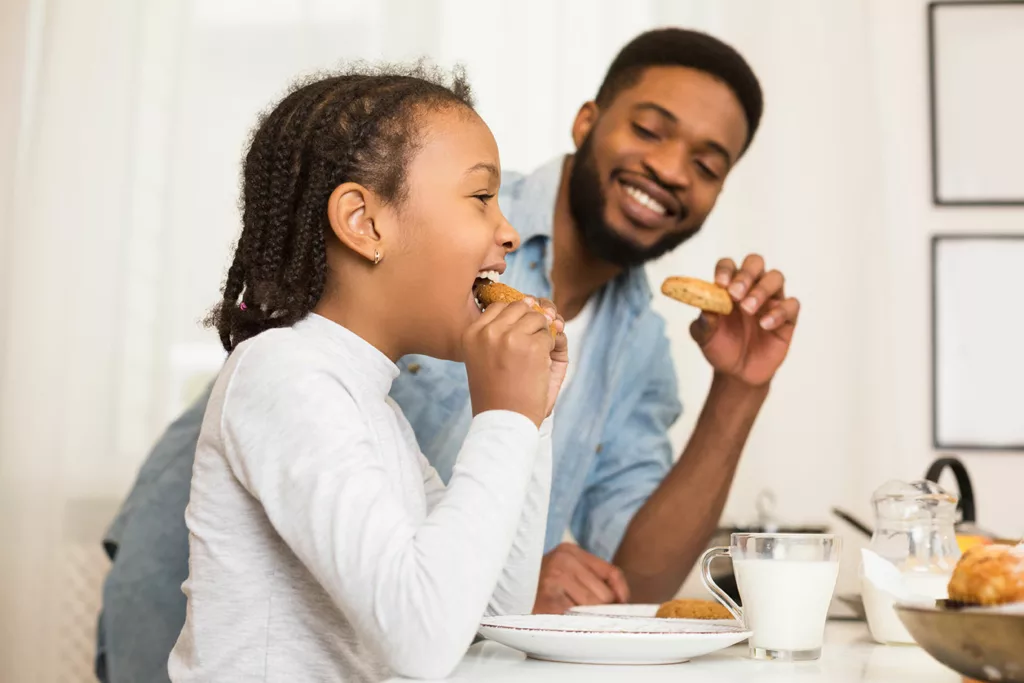 Everything tastes better, and is better for you, when you use organic ingredients. That's why COOKIE . . . take a bite! makes every effort to include as many organic ingredients as possible in its gourmet cookies. These cookies start with organic butter and organic wheat flour for melt-in-your-mouth, wholesome goodness.
Raspberry Chocolate Splash – When the Sonoma County raspberries are hanging heavy on the vine, you'll find these cookies disappearing from our shelves. They feature freeze-dried raspberries, cocoa powder, molasses, and the glaze includes raspberry puree.
Ginger Honey Snap – These cookies are packed with flavor with brown sugar, honey, molasses, fresh ginger, local oranges and warm spices.
4. A Cookie Subscription Is the Gift that Gives and Gives
Our monthly subscription box makes a great gift for friends or family. You can send cookie-shaped love to family and friends 12 times a year, without any fuss or second thought.
5. Cookie Subscriptions Are a Great Way to Try New Flavors
Just like a chocolate sampler box, subscription cookie tins invite you to try new flavors. You get two to three new flavors every month. Our unique, flavor-filled cookies are guaranteed to make your eyes go wide and your mouth go "yum!" Herea are just a few examples of the unique flavors you may find in your monthly shipment.
Aztec Hot Chocolate Crinkle cookie – A Harvest Fair Gold Medal winner, this gluten-free cookie explodes with a perfect combination of chocolate, orange, cinnamon and pepper.
Chai Shortbread Square – These shortbread squares are an absolute dream with tea or coffee. Sweet and spicy, and great for dunking or by themselves.
Sonoma Trekker Cookie – Oatmeal and cranberries combine to satisfy your sweet tooth and your hunger. Whether you enjoy them on the trail, after a workout, or just because, they have crunch and flavor to spare! It's no wonder they were another Harvest Fair winner!
With the variety of cookies we offer, you'll find new favorites that you may want to stock up on for your next gathering, or just because they somehow disappeared in the blink of an eye.
6. Cookie Subscriptions Include Free Shipping
Cookie Club Members don't pay for the shipping for their monthly boxes of gourmet, handcrafted cookies. With a Cookie of The Month subscription, the shipping is free!
7. Personalize Cookie Subscription Options
At COOKIE . . . take a bite! you can choose from four different subscription types to fit your needs and your budget. Cookie lovers can choose from our 3-month, 6-month, or 12-month cookie subscription or our 3-month gluten-free cookie subscription, which all promise two dozen yummy cookies per delivery:
8. Support a Local, Family-Owned Bakery with a Cookie Subscription
When you get your cookie subscription at COOKIE . . . take a bite! you are supporting a family-owned boutique bakery. We are proud to offer fresh, handcrafted cookies, made from the best natural, often local and organic, ingredients. Out of her love for cookies and desire to share cookie gifts with the community, owner Tracy Mattson brings expertise and experience as a pastry chef to our small, but mighty bakery. Her unique flavors delight customers, young and old, near and far.
Join the Cookie Subscription Club Today
With half a dozen reasons to have two dozen cookies delivered to your door every month, and Top Consumer Reviews confirming we're the best cookie subscription in the nation, joining the club is an easy, smart decision. Keep the cookies coming all year long, for you and your family and friends with a COOKIE…Take A Bite! cookie subscription.
Sign up online to get a monthly cookie subscription box!