We are fully open and so happy to have customers come buy our cookies INSIDE our shop!
We are conveniently located in the Larkfield Shopping Center in Santa Rosa, California. Our cookies are made fresh and ready to buy in store, or you can place an order ahead of time online or by calling (707) 291-1785 and schedule for a pickup at a different time!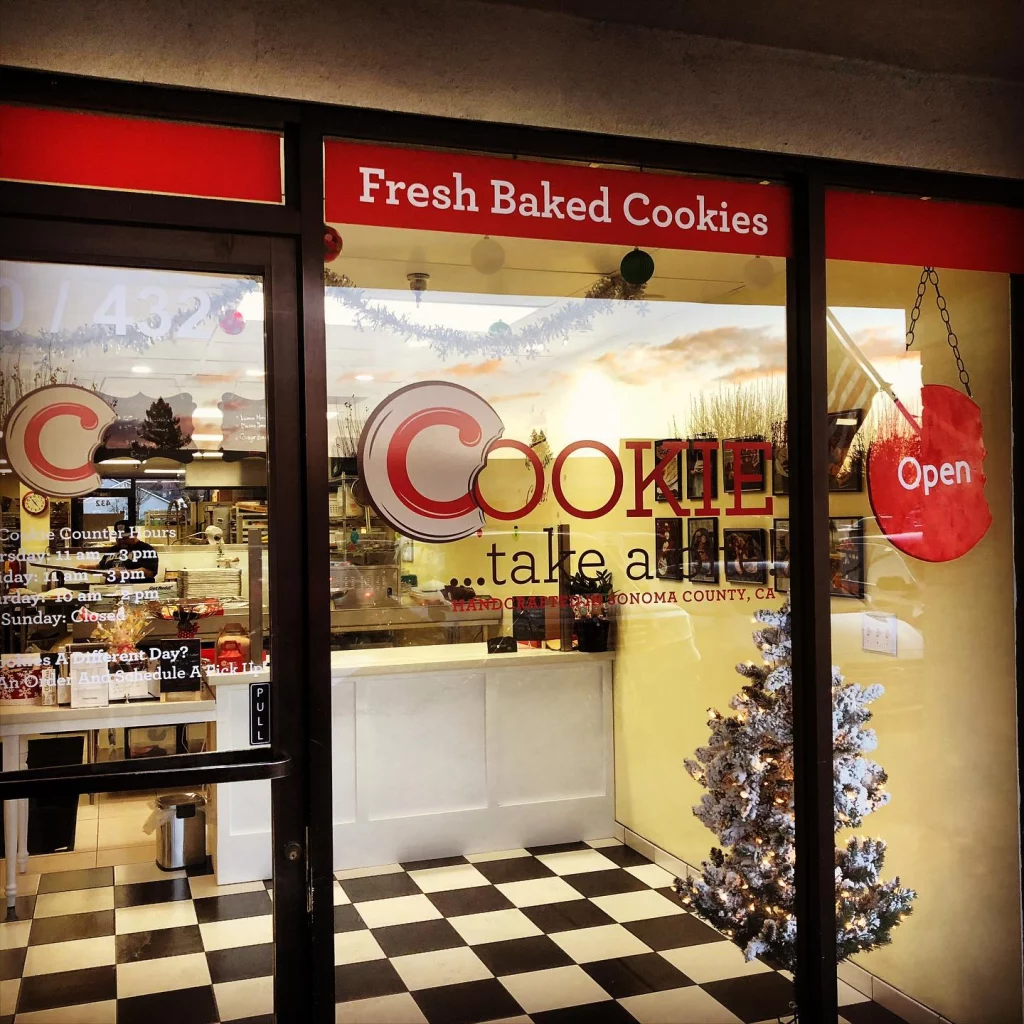 COOKIE… Take a Bite!
430 Larkfield Center, Santa Rosa, CA 95403
(707) 291-1785
We are open!
Monday: 10:30 AM–3:30 PM
Tuesday: 10:30 AM–3:30 PM
Wednesday: 10:30 AM–3:30 PM
Thursday: 10:30 AM–3:30 PM
Friday: 10:30 AM–3:30 PM
Saturday: 10:00 AM–2:00 PM
Sunday: Closed
Fresh baked chocolate chip cookies make everything better.
Try our award winning flavors including the 2018 Double Gold Medal Winner classic chocolate chip!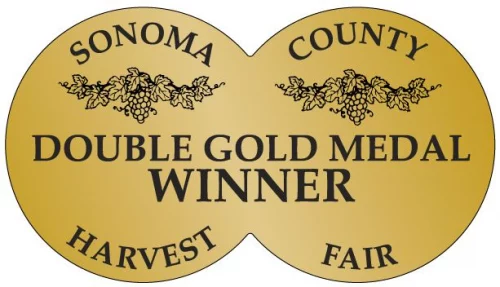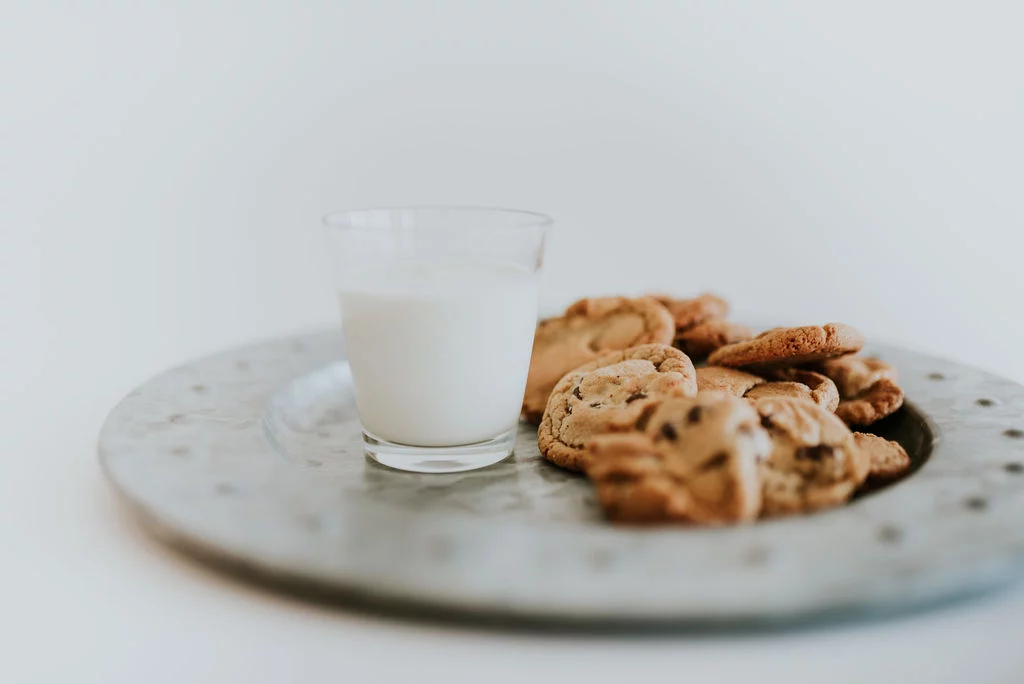 Friday and Saturday Only
Fresh Bakes Meringues!
Our meringues are soft inside and a delicate puff of sweet goodness!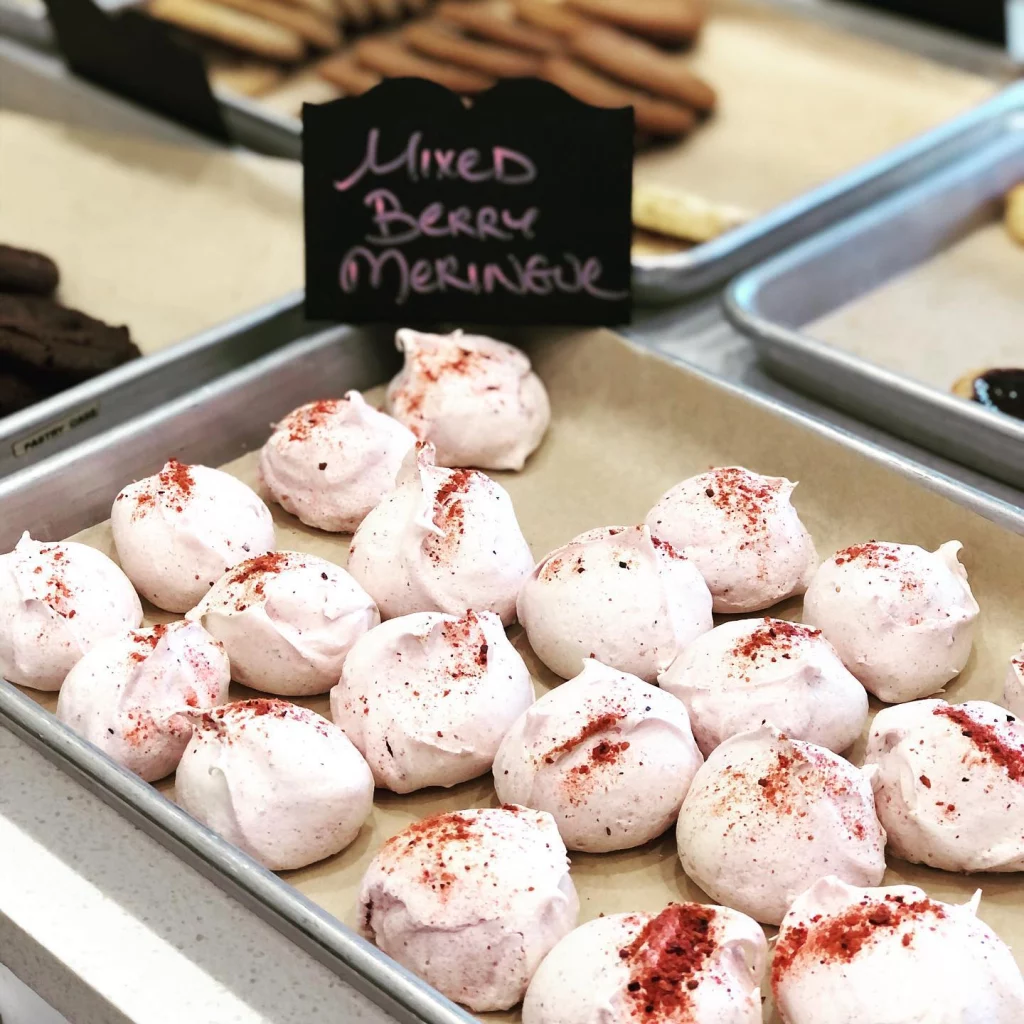 Google Reviews
Came in today for the first time and my goodness I don't think I could ever eat cookies anywhere else! They had a wonderful variety (including Gluten Free) and I'm sure you can't go wrong with any choice that you make. They even had treats for my fur babies. Thank…
The company I work for uses their cookies for client thank you gifts. Our clients are always happy and love them. I signed up myself for the monthly cookie tin and it was the best decision! They are so good and I never know what I'm getting and makes me…
They are not big cookies, but boy are they yummy!! Perfect for a small gift for somebody.
Delicious, wholesome cookies! And the gluten free peanut butter are loved by everyone! Very hard to do. And I love the vegan almond cardamom. But you can't go wrong. These make wonderful holiday presents for everyone you need to remember, and one delivery covers the whole family!
Hands down, the tastiest cookies in the land! Everyone I've gifted has fallen head over heels in love with Tracy's delicious creations. Always beautifully presented and wonderful for corporate/workplace gifting as well as personal gifts for special occasions. One of my very favorite local artisan businesses helmed by one of…