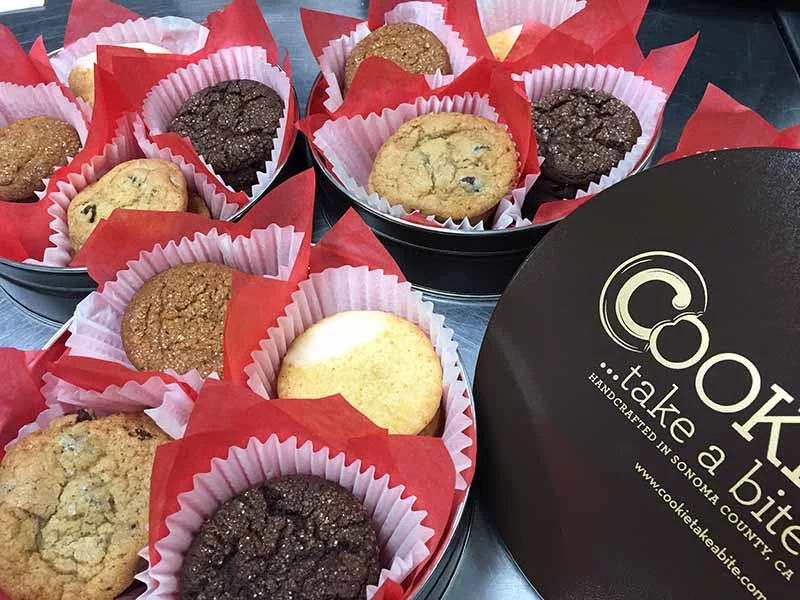 Support Local Brands with COOKIE…take a bite! This Holiday Season
As an independent family-owned business we know the importance of shopping and supporting local business, especially during the holiday season. That is why at COOKIE…take a bite! We make sure to source our organic cookie ingredients from local producers.
All of our cookies are handcrafted daily with the highest quality organic and locally sourced ingredients. By working hand in hand with other locally owned business we are guaranteeing the freshest possible ingredients for our delicious cookies. With every purchase you make at COOKIE…take a bite! You are keeping your money local and boosting the local economy!
Our Cookies Are Made With Local Straus Organic Butter
We are proud to work with another Sonoma County business like Straus Family Creamery. Straus is family owned-and-operated has been producing 100% certified organic dairy products since 1994.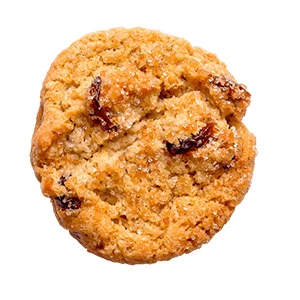 With their help, our Sonoma Trekker cookie won gold at the Local Sonoma County Harvest Fair!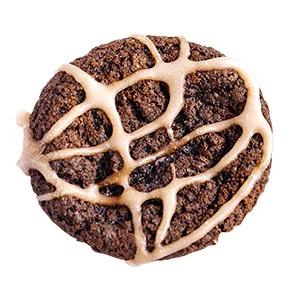 We infuse mint leaves in their organic butter to create our rich and tasty Mint Chocolate Kiss Cookie as well.
Located only 30 miles away from our new retail facility, their prized organic butter is guaranteed fresh. We suggest pairing any of our cookies with a glass of their local grass fed cows milk.
Our Unique Citrus Flavors are Made Possible with Local Citrus From Blassi Ranch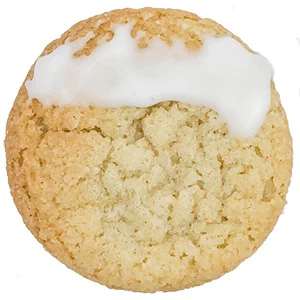 Our award winning Lemon Moon™ cookie was the Gold Medal Winner at The Sonoma County Harvest Fair, made with their delicious and always fresh lemons.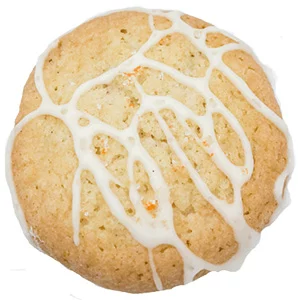 Our Orange and Vanilla Swirl Cookies are a double Gold Medal Winner at the The Sonoma County Harvest Fair, made possible by their local grown oranges.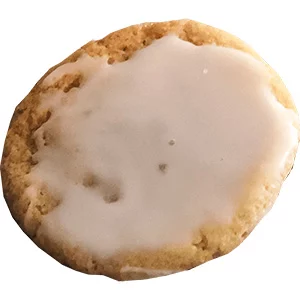 Tequila Lime Twist is the 2019 Harvest Fair Best of Show Cookie and made with fresh kaffir limes from our very own garden.
By choosing local fruits for all of citrus flavored cookies we are able to cut down on transportation time, cutting gas emissions and ensuring the freshest possible organic ingredients for our cookies. A lot of these fruits are only grown seasonally, so get them while you can!
Our Cookies are Made With Flour From Central Milling in Petaluma
The organic flour we use in our cookies is produced by Central Milling out of Petaluma; only 19 miles away from our new location.
They have provided artisan milled grain and flour to local bakers for over 150 years; so it's safe to say they know what they are doing! Their hand-selected, premium flour is the highest baking quality in the county.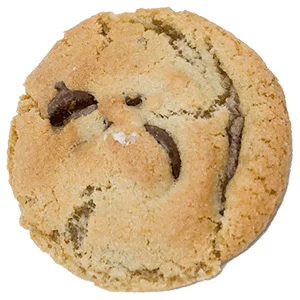 Each member of their team is personally invested in the quality of their products because they are employee owned and operated.
Our Classic Chocolate Chip Cookie would not be the same crispy-edged, gooey-centered treat it is without their premium flour.
Cookies Made With Love and Local Ingredients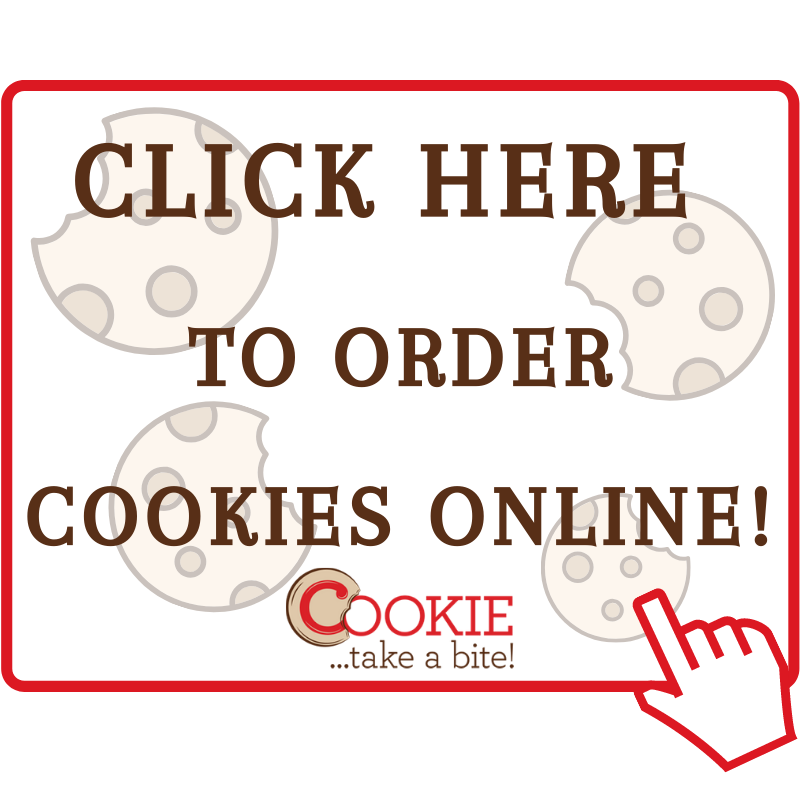 COOKIE…take a bite! is a family-owned bakery located in Santa Rosa, California. Our gourmet artisan cookies are handcrafted daily and made with premium organic and locally sourced ingredients. We are proud to work alongside some of the areas highest quality farmers and producers and want to invite you to help support them too.
Every time you purchase one of our cookies you are supporting a network of local owned and environmentally conscious business. And you can taste the love and support in every bite!
If you haven't tried our cookies yet, stop by our NEW retail counter in our Larkfield, Santa Rosa location. Or find us at one of the many local shops now proudly selling our cookies! Come, see, and taste for yourself why our cookies make the perfect holiday gift!