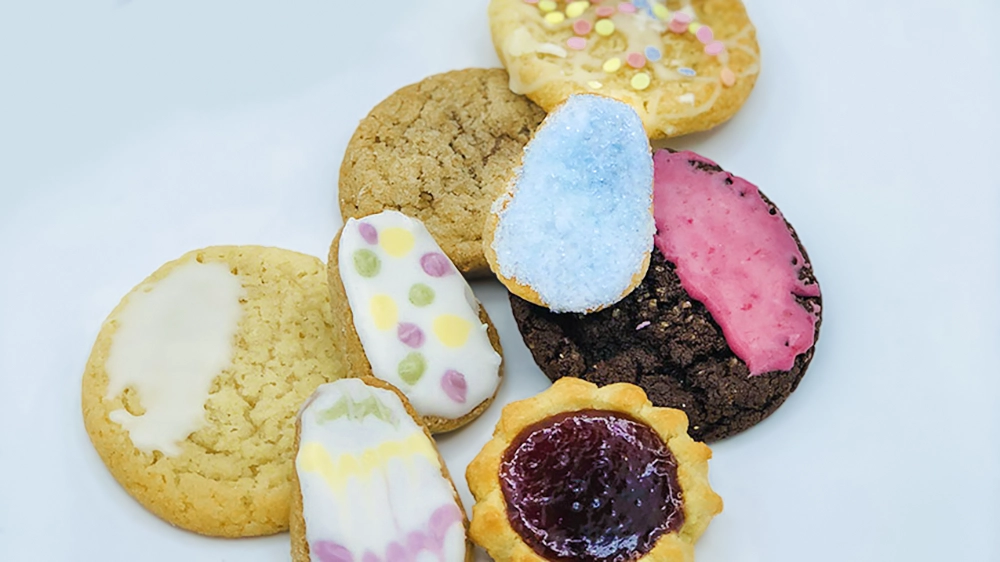 Spring has sprung, and Easter is just around the corner! What better way to celebrate the season than with gourmet Easter cookie gifts? At COOKIE… take a bite!, we have a delicious assortment of new spring cookie flavors, made with local, seasonal ingredients that are sure to delight your loved ones near are far this Easter. Whether you're looking for a sweet treat for a fun family gathering or a thoughtful Easter gift to send to someone special, we've got you covered! Read on to discover all of our seasonal cookie gift ideas, including all of our exciting, new spring flavors and our Easter cookie tins!
New Spring Cookie Flavors You Have to Try!
All our seasonal cookies are made from wholesome ingredients, many of which are organic and locally sourced. Who can resist eggs, bunnies, and confetti?
Chocolate Covered Graham Cracker Bunny Cookies
Easter is not complete without chocolate covered bunnies. This year, we've added a comfort-food take on the traditional chocolate bunny with our Chocolate Covered Graham Cracker Bunnies. The graham cracker bodies are made with butter and the finest, natural ingredients, for mouthwatering, wholesome goodness.
Decorated Eggs Cookies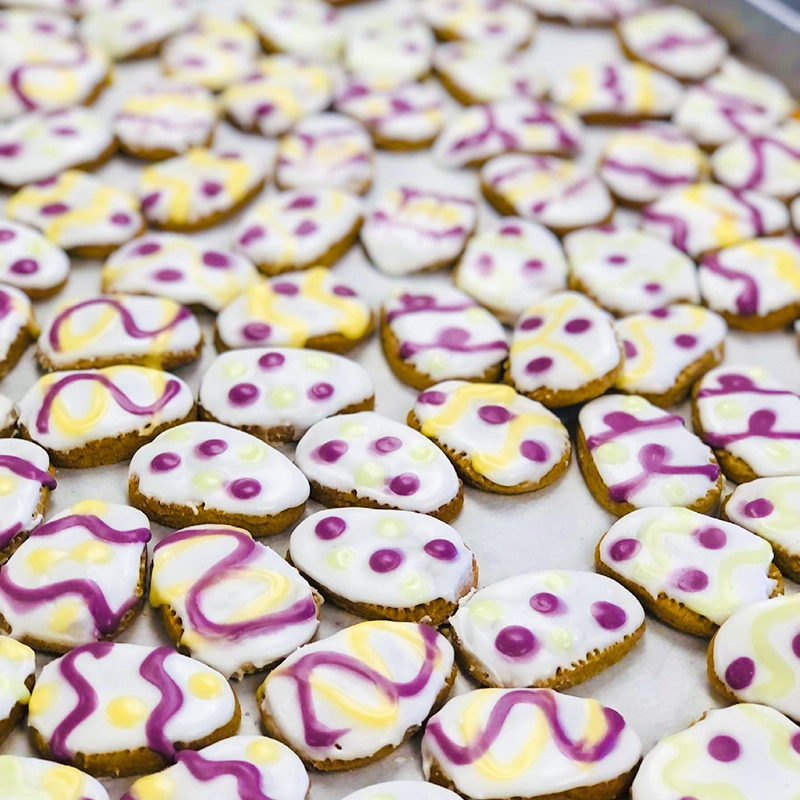 We can't forget the eggs! No Easter gift basket or tin is complete without our egg-shaped cookies with buttercream icing and decorations. Best eggs, ever!
Confetti Sugar Cookies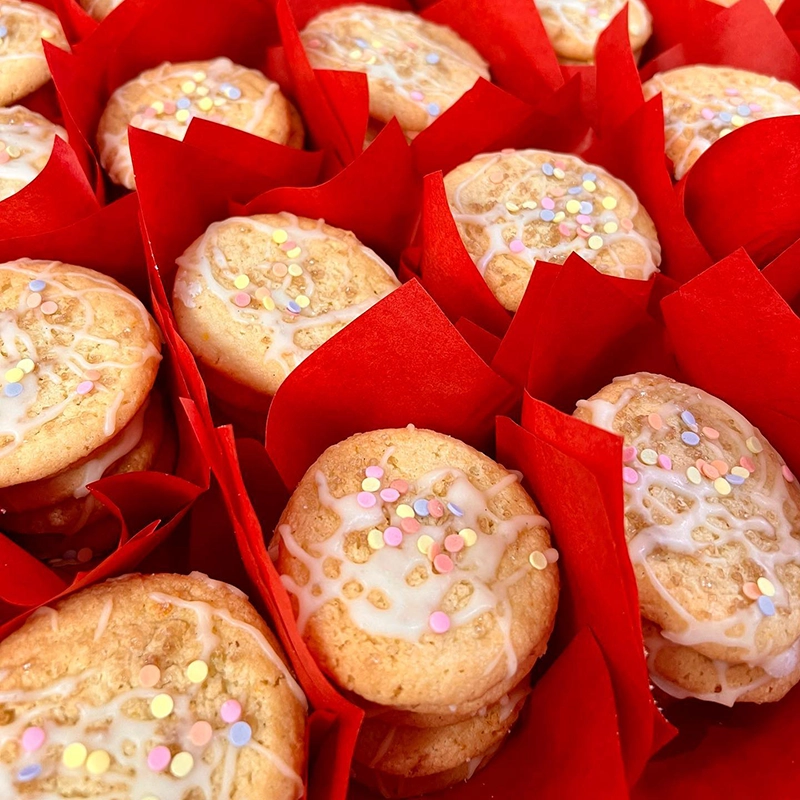 Sugar cookies are a universal favorite. Pure and simple goodness. And, for Easter, we add a riot of color with our sugar confetti. The premium, organic butter makes these simple treats melt in your mouth.
We Prioritize Local, Fresh, Seasonal, Organic Ingredients
At COOKIE . . . take a bite!, we care about the ingredients we put into our artisanal cookies. At our Santa Rosa cookie bakery, we have always prioritized ingredients that are local, seasonal, and organic. We choose quality, always. It may come from a farmer's market or a neighbor's tree. We prefer local, fresh ingredients.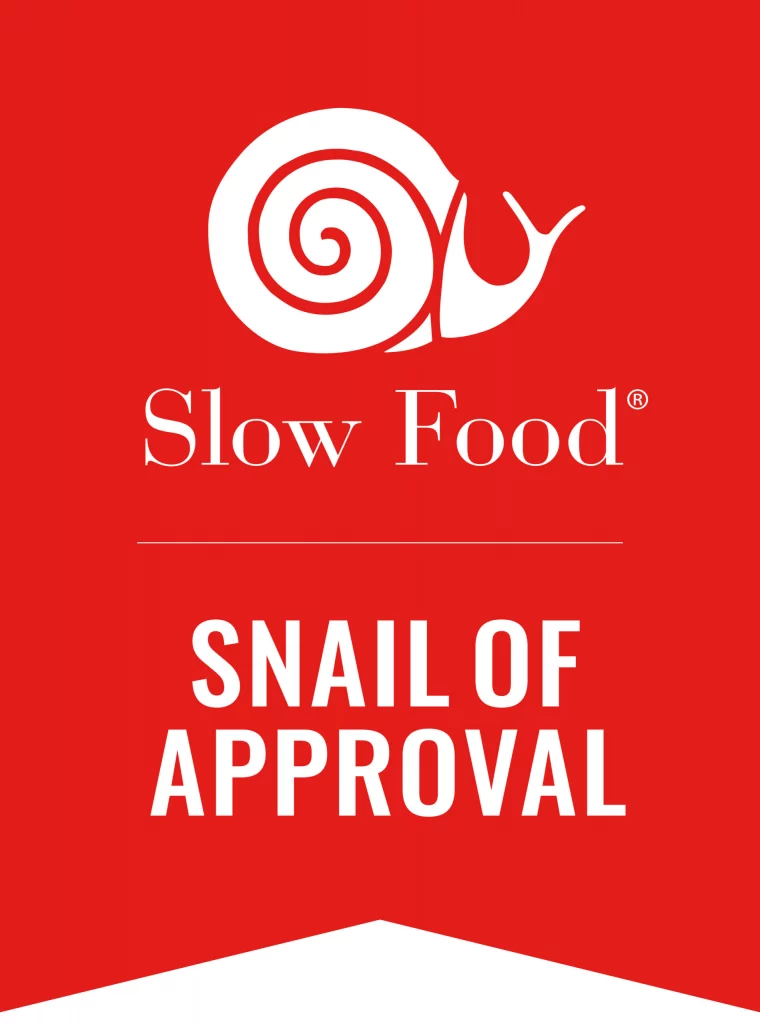 In fact, because we have contributed to the healing of the local food chain, we recently received the Slow Food Snail Award! The mission of the Sonoma County local chapter of Slow Food, is to: "Strive to create change in the food system by connecting our community with the people, traditions, plants, animals, soils, and waters that produce our food." Recipients have made a "significant contribution to improving the food system."
Delicious Easter Cookie Gift Tins
All our Easter Cookie Gift Tins feature a variety of our best-selling and award-winning cookies, plus our essential spring flavors! We take great care in arranging each cookie tin, ensuring that they're as beautiful as they are delicious.
Custom Designed Easter Cookie Gift Tin
Our custom designed Easter Cookie Gift Tin is loaded with fun flavors, including our award-winning Lemon Moon cookie, festive decorated eggs, Chocolate Covered Graham Cracker Bunnies, Black & White Cookies, and Confetti Sprinkle Sugar Cookies. This Easter cookie tin has over 25 cookies and makes a great keepsake for Easter's to come!
Platinum Easter Cookie Gift Tin
The Platinum Easter Cookie Gift Tin features all of the spring cookie flavors, plus our Black & White Cookies, Chocolate Raspberry Splash cookies, our staff favorite, Jam Thumbprints, and our award-winning Lemon Moon cookies. This tin has 40 cookies!
Deluxe Easter Cookie Gift Tin
With our Deluxe Easter Tin, you'll be treated to all of our most colorful and delicious spring cookie flavors, including include our award-winning Lemon Moon cookie, Decorated Eggs, Chocolate Covered Graham Cracker Bunnies, and Confetti Sprinkle Sugar Cookie!
Freshly Baked Easter Cookie Gifts Delivered by Mail
No matter where your loved ones are this Easter, you can still make them feel special with our handmade Sonoma County treats. Surprise your family and friends with cookie gift tins shipped directly to their doorstep and filled with everyone's favorite spring flavors! Our gourmet cookie gifts come wrapped in beautiful Spring-themed packaging, ensuring they arrive fresh and ready to be enjoyed.
But hurry – our Easter cookie gifts tins are only available for a limited time and can be shipped anywhere in the U.S., so place your orders soon to guarantee delivery in time for the holiday!
Order Your Easter Cookie Gifts and Spring Flavors for Nationwide Delivery or Local Pick-Up Today!
COOKIE…take a bite! is a family-owned and operated cookie bakery located in Santa Rosa, California. We want to help you make this Easter season extra special for all your loved ones! Our delicious, spring cookie flavors and beautiful, festive packaging are sure to bring a smile to anyone's face. Plus, with nationwide shipping, you can send Easter greetings to friends and family across the country. Every time you purchase any of our fresh baked cookies you are supporting a network of Sonoma County owned and environmentally conscious businesses. You'll taste the difference in every bite!
You can order your Easter cookies online for local pick-up at our Cookie Counter, or have cookies shipped to loved ones near and far with our convenient nationwide shipping options! We also invite you to stop by our Santa Rosa cookie counter today for instant gratification.