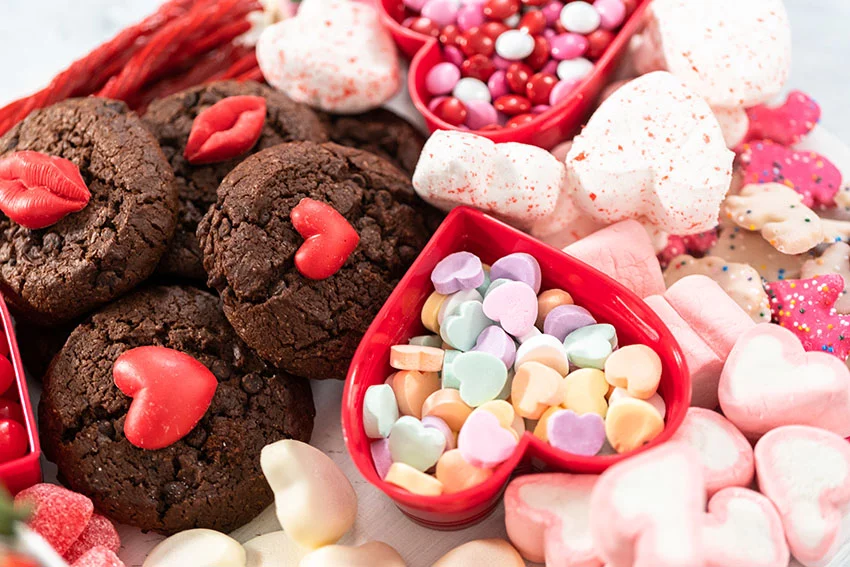 If you're looking for a fun and creative way to completely elevate the desserts lineup for your next event, then cookie displays are a great option. Not only can you present your guests with delicious cookies, but you can also work your cookie presentation into your party theme. 
So if you're wondering how to serve cookies at a party, then you've come to the right place. We've got the best cookie presentation ideas that you can use at any type of event!
4 Ways to Display Cookies at Your Wedding, Special Event, or Party
The best part about creative cookie displays is how easy it is to take an idea and add your own unique style! To help inspire you, we have found four of our favorite cookie presentation ideas.
1. Open Cookie Bar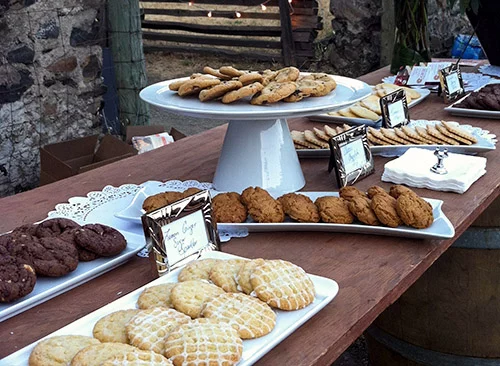 Ideal for a wedding or any sort of event, an open cookie bar will certainly take your dessert offerings to the next level. Cookies are the perfect sweet treat to enjoy while mingling at a party, so guests can spend time together, and grab a cookie from the bar whenever they want. And of course, your guests won't be able to resist helping themselves to a few sweet snackable-sized treats throughout the event!
You can get as creative as you want with your open cookie bar. You can mix and match flavors on different plates, or group them together with all your Chocolate Cherry cookies on one tray, and your Ginger Honey Snap cookies on another. Plus with an open bar, you will have plenty of space for any additional toppings for your guests.  
2. Cookie Charcuterie Board Display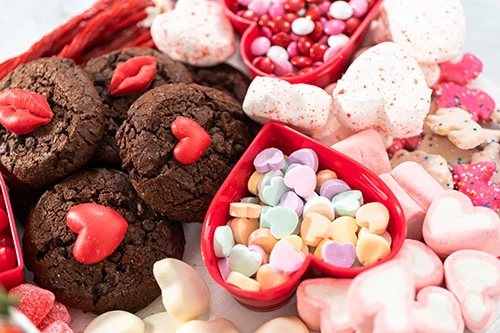 A traditional charcuterie board is all about cured meats, cheeses, crackers, and other snackable food items. While we love tradition, we love the idea of adopting the same concept to serve cookies even more!
The basic concept behind a charcuterie board is an assortment of cured meats and different foods that help complement them. Applying the same formula to cookies, you can serve different flavor cookies alongside other complimentary sweet treats, chocolate dipping sauce, berries, and so much more.
You can create a single large charcuterie board or even offer several smaller cookie display options depending on how many guests you host. Creativity is the name of the game when it comes to cookie presentation and the more creative you can be, the better the results.
3. Cute Cookie Party Favors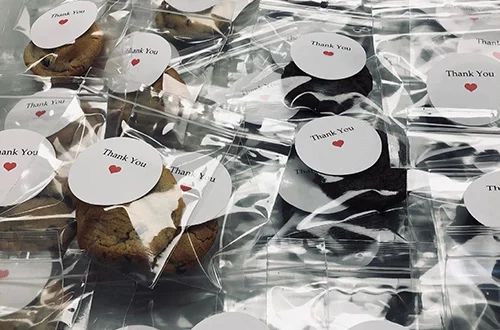 Instead of going all out with a cookie display, you can always offer your guests a sweet goodie bag for cookies as party favors. This is a great way to thank everyone for coming and give them something delicious to end their night with. You can make the event even more memorable by leaving a cute message in the packaging!
As is the case with all other cookie displays, let your creativity run wild.
4. Tiered Cookie Stand Displays
You've probably seen this type of cookie display in a bakery; that's because it's efficient! If the pros are doing it, why shouldn't you? Tiered cookie stands are a great way to save on space by elevating the dessert selections, while still capturing the attention of your guests. Plus, you can easily add decorations to the stands to make them match the theme of your event.  
Setting up tiered cookie stands can be as easy or elaborate as you want, which is why we love this option so much. Plus, there are plenty of affordable cookie stand options available, or you can even repurpose your own plates or cake stands.
There are a lot of liberties that you can take with how you present your cookies!
Make Your Next Event One to Remember with Fresh Baked Gourmet Cookies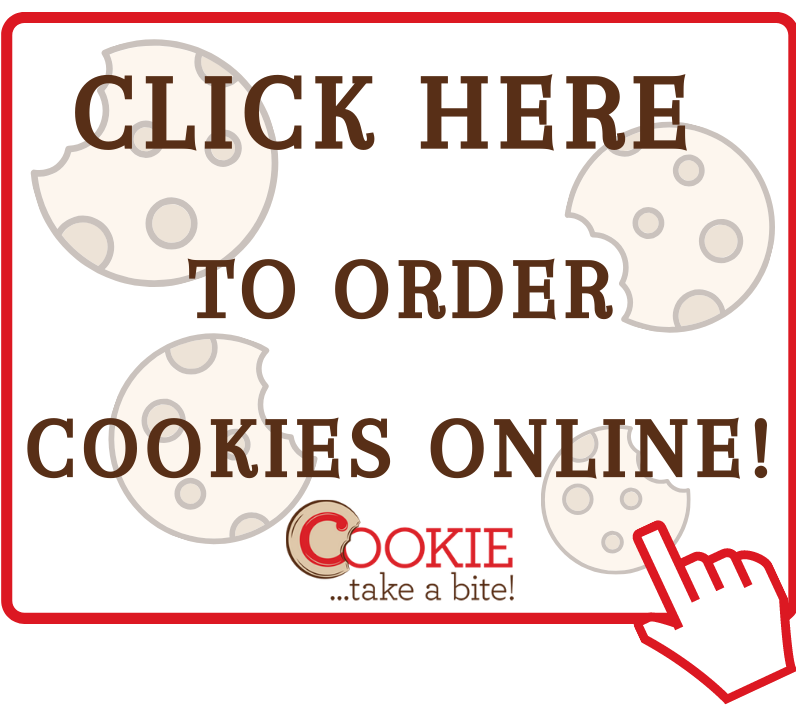 No one can resist beautiful cookie displays! To keep your guests coming back for more, make sure your cookies are fresh-baked and absolutely irresistible. COOKIE… take a bite! is here to help! All of our gourmet cookies are handmade daily with all organic, local ingredients from Sonoma County. 
You can order our fresh-baked cookies online for local delivery, pick-up, or nationwide shipping. We also invite you to stop by our Santa Rosa bakery to try them for yourself!