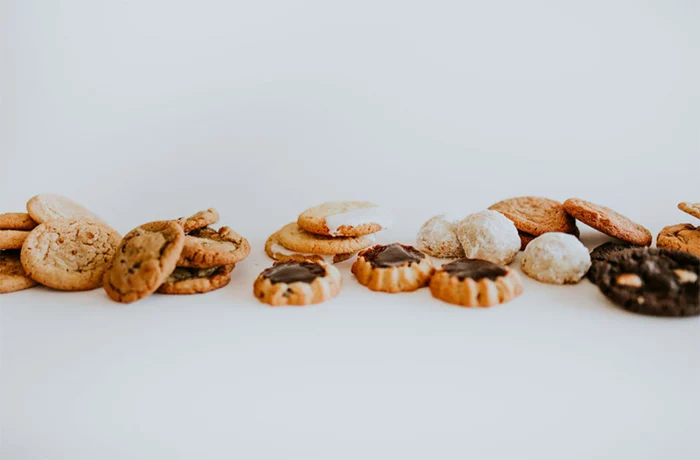 How We Reduce Food Waste One Cookie at a Time!
It is estimated that 80 billion pounds of food go to waste in the U.S. every year. At COOKIE… take a bite! we aim to produce as little waste as possible while baking our gourmet cookies. With zero-waste baking recipes and practices, we are able to help protect our planet by reducing our food waste, while also serving our local Santa Rosa community delectable cookies.
What is Zero Waste Baking?
Zero waste baking is a more eco-friendly and sustainable approach to creating delicious baked goods. With thoughtful ingredient sourcing and creative reuse and repurposing, our cookie bakery is able to limit our waste production significantly!
Zero Waste Cookie Baking Tips
Here are some of our favorite ways we reduce our food waste while baking gourmet cookies at our Santa Rosa bakery!
1. Buy Local Ingredients
We are proud to work with many local Sonoma County businesses. When you shop locally, you know you are getting the freshest ingredients directly from the vendor. These ingredients are often picked, harvested, or produced the day before — or even the same morning — that we use them in our cookie recipes.
Straus Family Creamery is family-owned-and-operated in Petaluma and has been producing 100% certified organic dairy products since 1994. We infuse their premium butter combined with mint from our garden to make our Mint Chocolate Kiss Cookie.
The organic flour we use in our cookies is produced by Central Milling in Petaluma as well. They have provided artisan-milled grain and flour to local bakers for over 150 years. Our Classic Chocolate Chip Cookie would not be the same crispy-edged, gooey-centered treat it is without their premium flour.
2. Repurpose Leftovers
We rarely have leftovers at COOKIE… Take a Bite! But when we find ourselves with byproducts we always make the most of them. In fact, some of our bakery's most famous flavors are made possible by using byproducts.
We use the juice of our locally Sonoma County grown lemons to make the glaze for our award-winning Lemon Moon Cookies.
We make vanilla-infused salt out of scrapped bean pods for our Harvest Fair Best of Show Tequila Lime Twist Cookies.
3. Bake With Seasonal Ingredients
Our cookie flavors are always evolving based on which special ingredients are in season at the time. By purchasing local ingredients that are in season, we end up with less food waste because they are fresh and readily available. They didn't have to travel here from out of the area, and will therefore have a longer shelf life and can be purchased in more recipe-appropriate quantities.
Our new summertime favorite Gravenstein Apple Streusel Cookie features the famous Gravenstein apples from our neighbors in Sebastopol.
Another seasonal favorite is our Raspberry Chocolate Splash Cookie, featuring our homemade raspberry puree glaze made with seasonal berries.
4. Bake Cookies from Scratch
Baking our cookies from scratch means we have much less packaging waste to dispose of. By making our own icing, dough, and crafting the specialty ingredients that make our cookies so decadent, we are able to greatly reduce the amount of waste our bakery produces.
Don't miss out on our Plum Jam Thumbprint Cookies made with our own homemade jam or our new Grapefruit & Campari Swirl Cookie are topped with a drizzle of our house-made Campari and grapefruit glaze. You won't find these handmade creations anywhere other than COOKIE…take a bite!
Enjoy Organic Cookies Handmade in Sonoma County from COOKIE… Take a Bite!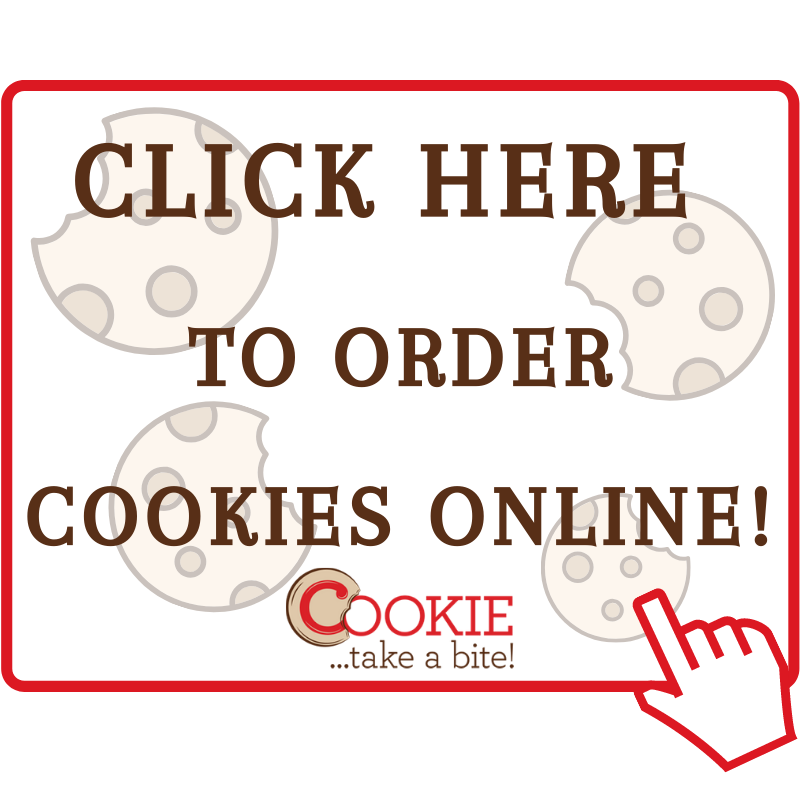 At COOKIE…take a bite!, our gourmet artisan cookies are handcrafted daily and made with local, premium organic ingredients from Sonoma County. We are proud to be doing our part to reduce food waste in our bakery while continuing to provide our loyal customers with fresh delicious cookies every day.
Follow us on Facebook to stay up-to-date on all the limited edition and seasonal cookie flavors available from our bakery or give us a call today at (707) 291-1785! You can order online for nationwide shipping, local delivery, or pick-up your order at our Santa Rosa Cookie Counter in the Larkfield Shopping Center.