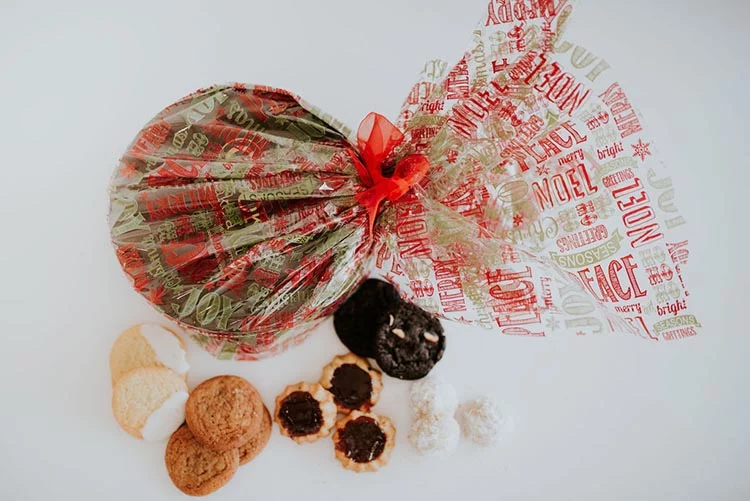 Make the most of this holiday season with the gift of delicious gourmet cookies! Your friends and family near and far are sure to delight in any of our holiday cookies and other festive gift ideas! From gingerbread decorating kits to festive holiday tins filled with the best seasonal cookie flavors, we've got you covered. Plus, you can have any of the holiday cookies and gourmet gifts listed here gift-wrapped and shipped directly to anyone on your "Nice List"!
Order your holiday cookies by December 18 to ensure timely delivery and take advantage of our special flat-rate shipping offer for our holiday tins!
Locally Made Holiday Cookies and Other Gourmet Gift Ideas
At our Santa Rosa bakery, we use locally sourced and organic ingredients whenever possible for fresh and flavorful holiday cookie gifts your friends and family will love. Give the gift of gourmet cookies this holiday season with these tasty ideas.
1. Gourmet Holiday Cookie Gift Tins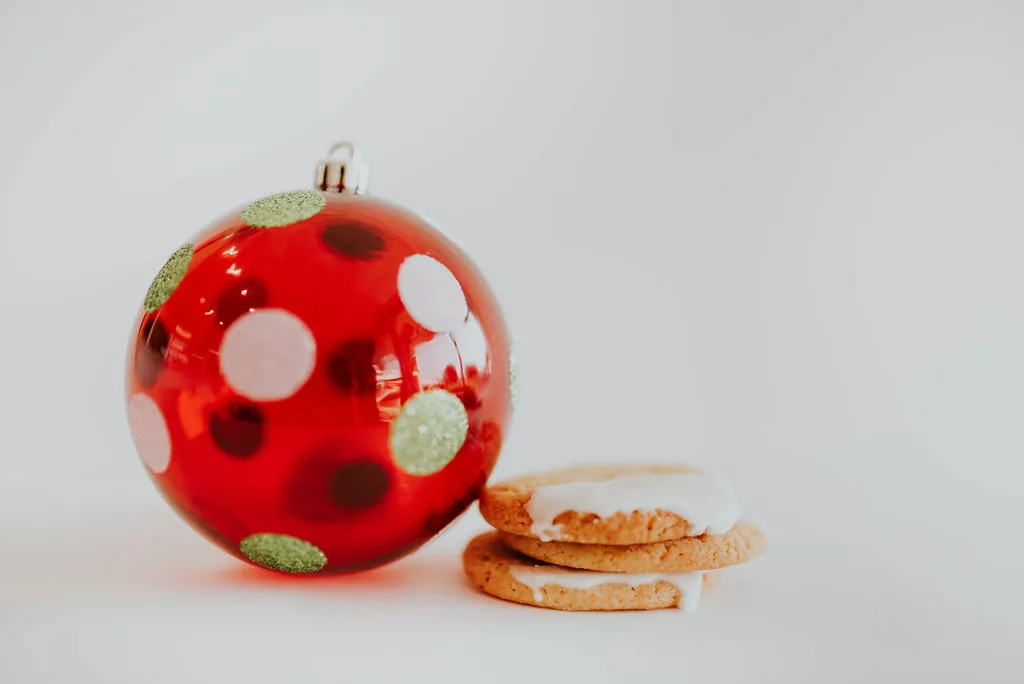 Spread holiday cheer with a gourmet gift that'll warm hearts and tantalize taste buds! Our festive holiday cookie tins are brimming with our award-winning artisanal cookies, all baked fresh daily, and immediately shipped in festive gift wrap to ensure every bite is even better than the last.
Whether you want to surprise your co-workers or share the sweetness with loved ones in a different state, our holiday cookie gift tins are a delicious way to celebrate the spirit of the season. Explore our array of lovingly crafted deluxe, premium, and platinum holiday cookie tins below!
Premium Holiday Cookie Tin
2. All-Natural Gingerbread Cookie Decorating Kits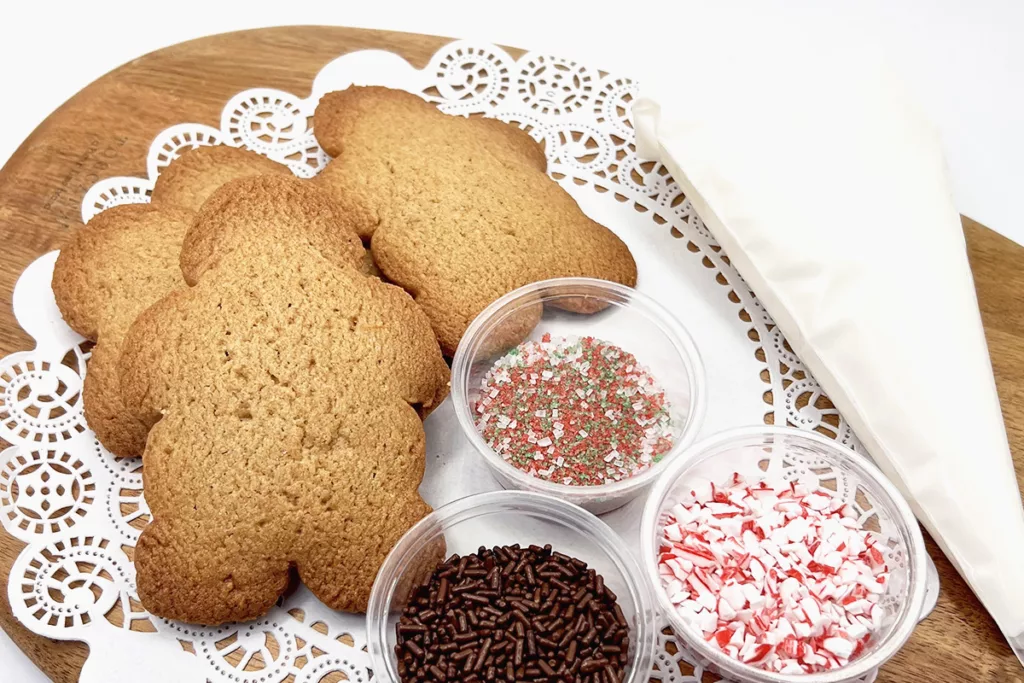 Looking for a wholesome activity for the little ones this holiday season? Or maybe an affordable and delicious way to celebrate with friends or coworkers? Look no further than our DIY Gingerbread Cookie Decorating Kits!
This convenient all-in-one kit features four freshly made gingerbread people cookies ready to be decorated with royal icing and all-natural adornments! Each kit also includes organic candy cane pieces, chocolate sprinkles, and other all-natural holiday bling to decorate with. It's more than just a memorable holiday craft—it's delicious, too!
4. The Ultimate Handcrafted Gourmet Cookie Gift Tower
It also comes elegantly wrapped with a festive bow, making gift-wrapping one less hassle on your holiday to-do list!
6. Send a Virtual Gift with an Online Gift Card
Order Your Holiday Cookie Gifts Online Today for Pick-Up, Delivery, or Nationwide Shipping!