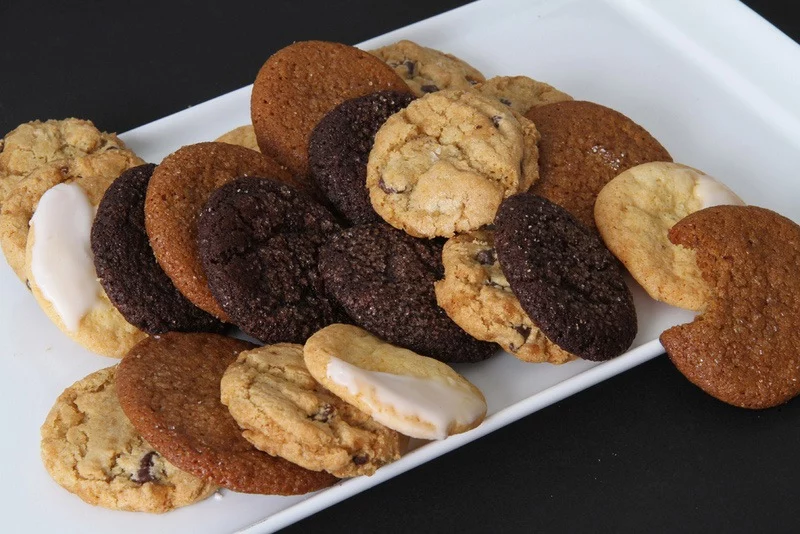 COOKIE…Take A Bite! Ships Nationwide and Delivers Locally Around Sonoma County
At COOKIE…Take A Bite! we know dining out might not be on the menu right now. But now, more than ever, people might need a little pick-me-up! That is why all of us at COOKIE…Take a Bite! want to encourage all our valued customers to take advantage of our local Sonoma County cookie delivery and priority mail shipping to anywhere in the U.S!
Ship Cookie Gifts Nationwide With COOKIE…Take A Bite!
You can order cookies online, and all orders are shipped USPS Priority Mail which usually delivers within 1-3 business days from your order date!
Ship a Customized Corporate Cookie Tin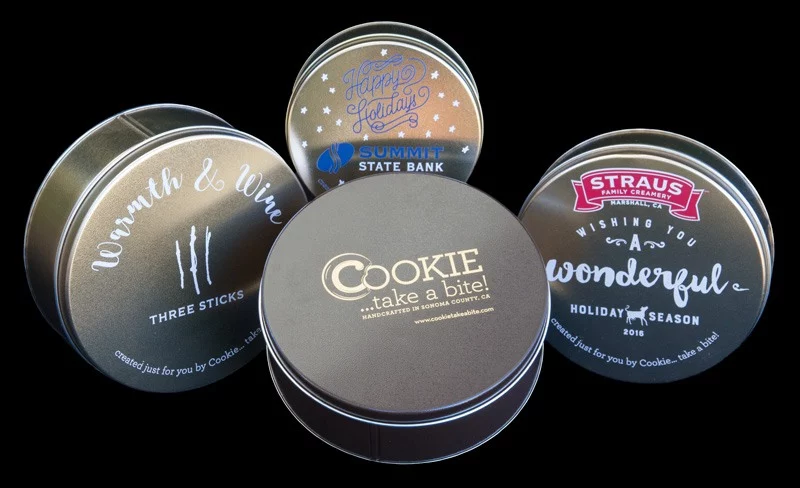 Remind your co-workers how much you appreciate their hard work or loyal clients for their continued support by shipping them one of our Customized Cookie Tins! We will print your company logo and message onto our deluxe or premium cookie tins and ship your branded gift anywhere in the United States. Send your team or valued supporters a delicious gift to emphasize the sweetest things in life!
Add a Personalized Message to Any Shipped Cookie Gift
Remind your dearest friends and family how much you love them by adding a personalized message to any cookie order we ship. A yummy surprise and a thoughtful note can go a long way when you can't be there beside them.
Get Free Shipping on Cookie of The Month Club Subscription Tins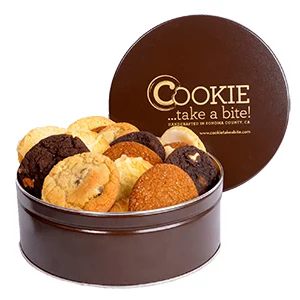 Enjoy fresh cookies delivered right to your door once a month with no additional fees. With a Cookie of The Month subscription, shipping is free! All our Cookie of The Month members receives two dozen gourmet cookies in a stylish gift box every month. Our monthly subscription box makes a great gift for friends or family, and it's the perfect way to ensure your pantry at home stays stocked with delicious cookies. 
The cookie flavors you or the lucky recipient receives will be different every month, reflecting seasonal ingredients or fun holiday themes! Show how much you care or satisfy a sweet tooth all year long with COOKIE…Take A Bite! cookie subscriptions.
Look For The Cookie Delivery Van Around Sonoma County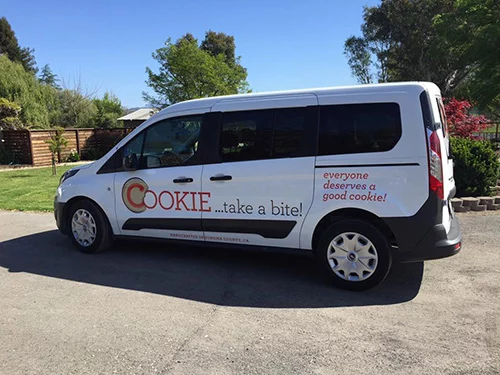 Keep an eye out, but we are hard to miss! Our Cookie van is out and about delivering cookies throughout Sonoma County. We will work with you to provide cookies to match any special occasion and deliver you fresh-baked cookies anywhere in Sonoma County.
Gourmet Cookie Platters Delivered Anywhere in Sonoma County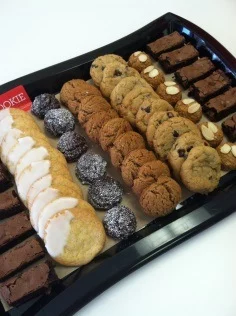 A good way to beat the blues is with a sweet treat! A platter of fresh-baked, all-natural cookies are bound to bring a smile to anyone's face and can be delivered anywhere in Sonoma County. Choose up to 7 different cookie flavors, with gluten-free and vegan options available too! All our cookies are baked to order and delivered fresh to you or a lucky recipient living in Sonoma County on a decorative, and charming catering tray.
Friends And Family Near And Far Love COOKIE…Take A Bite! Gifts!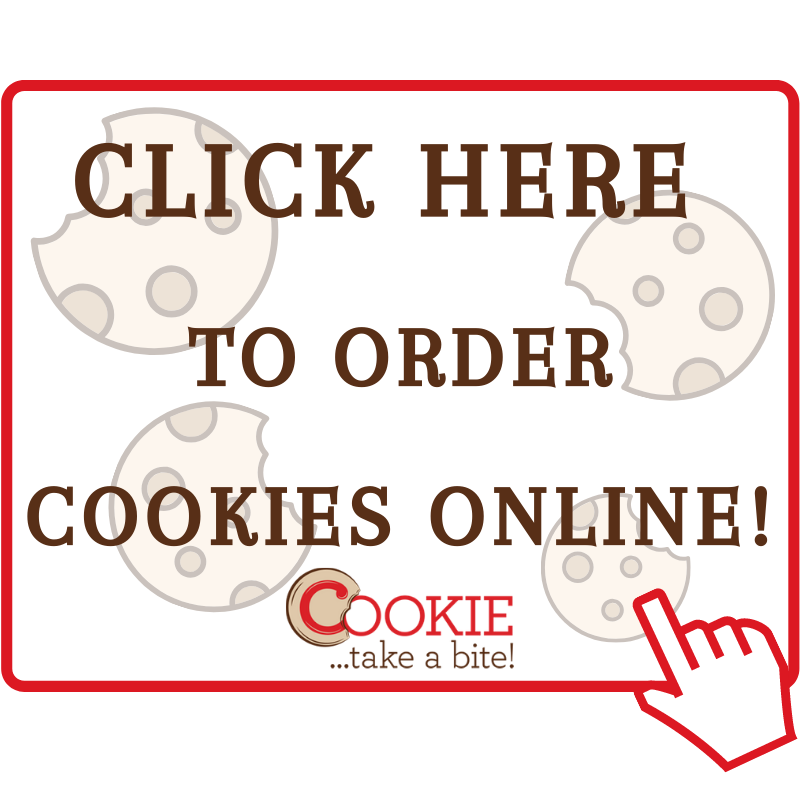 If you are looking to give the perfect gift, but are worried about how to get it where it needs to go, consider the COOKIE…Take a Bite! Not only will you or a lucky recipient get to enjoy our delicious gourmet cookies, but we will also take the hassle of shipping or delivery off your hands!
COOKIE…Take a Bite! takes cleanliness and sanitation very seriously and understands the need to stay in and avoid going out too much. That is why we are more than happy to deliver or ship our fresh baked cookies to anyone who may need a little extra pick-me-up right now!