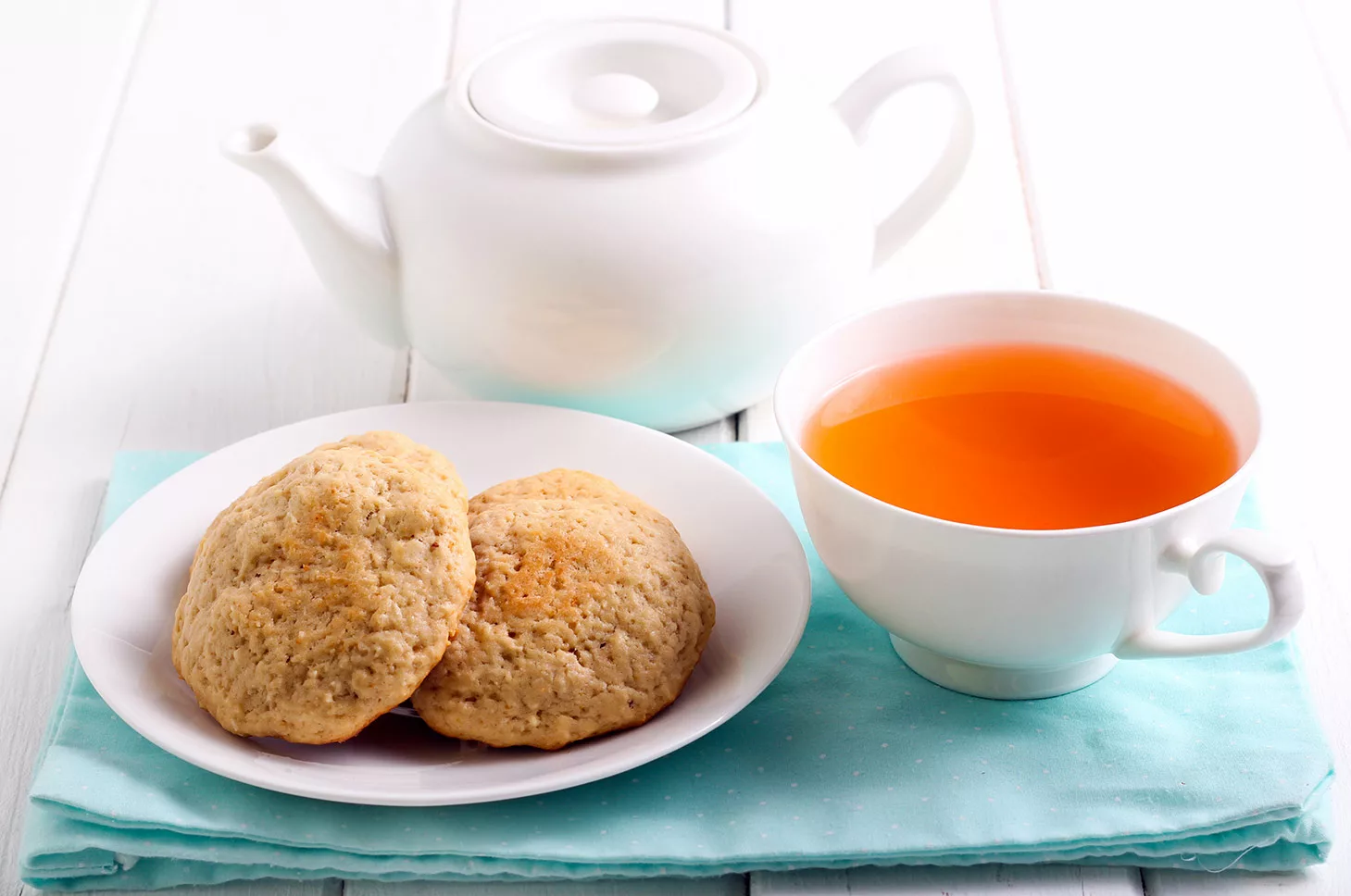 With the flowers in bloom and the promise of warmer weather, spring is the perfect time to host a gathering. Gourmet cookies are never out of season, but this spring, we invite you to try our spring cookie flavors with a cup of tea. We'll guide you through the best cookie and tea pairings to try this spring.
Gourmet Spring Cookie Flavors to Pair with Your Favorite Teas
The best cookie and tea pairings start with gourmet, handcrafted cookies made with seasonal ingredients. At COOKIE . . . take a bite! we bake many of our spring cookie flavors with organic butter and organic flour from local venders and use fresh, in-season, local fruits. These cookie baking practices have earned us the Slow Food's Snail of Approval because they benefit the environment, the local food chain, and the economy. And fresh, organic ingredients taste better, too! Here are six cookie and tea pairings to try with friends or to treat yourself.
1. Orange and Vanilla Swirl Cookies
2. Hearty Sonoma Trekker Cookie
3. Chai Shortbread Square Cookies
4. Snickerdoodle Sugar Sparkler Cookies  
5. Lemon Moon Cookies
6. Zesty Tea Cookie
Ready for more cookie pairing fun? Check out these pairing ideas . . .
Get Your Favorite Spring Cookie Flavors from COOKIE . . . take a bite! 
Whether you pair your cookies with tea, coffee, milk, wine, beer, or enjoy them without a beverage, COOKIE . . . take a bite! has you covered with the best flavors for every occasion and every time of year. Place your order today for your next party, yourself, your family, or your office. You can even send cookies with our many, easy shipping options to far-flung friends and family. Nothing says I love you like gourmet cookies!