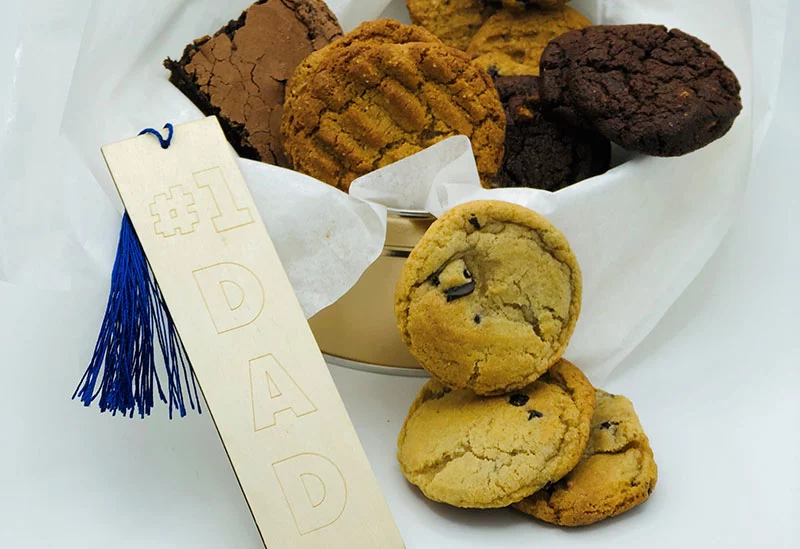 The Ultimate Father's Day Beer and Cookie Pairing Guide for Sonoma County Dads
This Father's Day, give dad the gift that satisfies his sweet tooth and wets his whistle with a scrumptious pairing of our gourmet cookies and local Sonoma County craft beers. Our special Father's Day Cookie Gift Tins contain our most popular seasonal cookie flavors fresh from the oven and perfect for enjoying alongside a fresh craft brew…Or two!
Follow our guide put together by a Cicerone-certified expert to pair the perfect local beers with each delicious cookie found in our Father's Day Tins. Get ready to celebrate dad, just remember to B.Y.O.B!
1. Classic Chocolate Chip Cookie and the Shadow of a Doubt Imperial Porter from Russian River Brewing Company in Santa Rosa, Ca
The rich chocolate and lightly smoked malt characters of Russian River Brewing's Shadow of a Doubt Imperial Porter is the perfect compliment to the soft, chocolatey center and crisp edges of our Classic Chocolate Chip cookie. There's no shadow of a doubt that this is a perfect pair!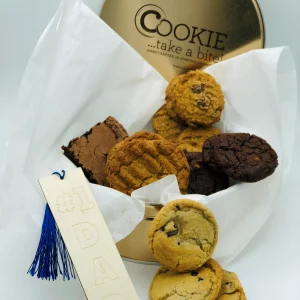 You will find this classic treat in our Father's Day Premium Cookie Gift Tin which comes with over 25 cookies featuring the top flavors we heard dads love! 
2. Triple Chocolate Threat Cookie and the Beer Country – Petit Verdot from Shady Oak Barrel House in Santa Rosa, Ca
If you thought wine paired well with our dangerously delicious Triple Chocolate Threat cookie, you're going to love it with Beer Country – Petit Verdot from Shady Oak! This fruity sour is aged in oak barrels with Petit Verdot wine grapes. The lightly tart notes pair perfectly with the lush chocolate flavors of our gourmet cookie for a match made in heaven.
3. Oatmeal Raisin Cookie and the Barrel-Aged Impermeable Oatmeal Stout from Seismic Brewing Co. in Santa Rosa, Ca
Our buttery, chewy, and cinnamon-accented Oatmeal Raisin cookie found its match with Seismic Brewing's own oatmeal offering. The Barrel-Aged Impermeable Oatmeal Stout may be overtly dark in coloring but it offers rich notes of chocolate, toasted coconut, toffee, vanilla, and fresh coffee – all flavors that pair exquisitely with our Oatmeal Raisin cookie.
4. Peanut Butter Drop Cookie and the Sonoma Farmhouse Brett Stout from Lagunitas Brewing Company in Petaluma, Ca
One it's own, our Peanut Butter Drop cookie, is an award winner – literally – but name a more iconic duo than chocolate and peanut butter. With creamy nutty flavors and a hint of sea salt, a chocolate stout is obviously the best pairing option for this cookie. The Sonoma Farmhouse Brett Stout from Lagunitas showcases a rich chocolate flavor with hints of tartness thanks to their use of red wine barrels during their extended aging process. This local beer and cookie pairing is guaranteed to take home the gold!
5. Snickerdoodle Sugar Sparkler Cookie and the NomaWeiss Hefeweizen from Sonoma Springs Brewing Co., in Sonoma, Ca
Our Snickerdoodle Sugar Sparkler cookie will have your tongue dancing with flavors of fresh cinnamon and hints of orange zest. Luckily, Sonoma Springs Brewing Co. provides a dancing partner with its hefeweizen offering! The complex flavor profile of their NomaWeiss features hints of clove and banana which pairs perfectly with our sweet Snickerdoodle Sugar cookie.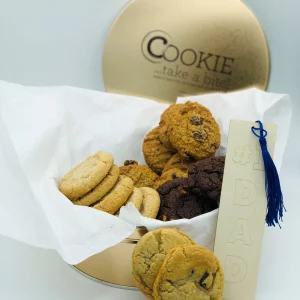 You can order this sugar cookie today in our Father's Day Deluxe Cookie Gift Tin which includes over 16 fresh baked cookies just for dad!
6. Double Chocolate Brownies and the Consecration Sour Ale from Russian River Brewing in Santa Rosa, Ca
The rich and decadent Double Chocolate Brownies pair wonderfully with Russian River's sour dark ale, Consecration. The ale is aged in cabernet sauvignon barrels to soak up the characteristics that make it stand out as one of their most sought after brews. A bite of brownie and a sip of this slightly tart beer is always a crowd-pleaser and a perfect Father's Day dessert.
Have Father's Day Cookie Gifts Delivered Straight to Dad's Door!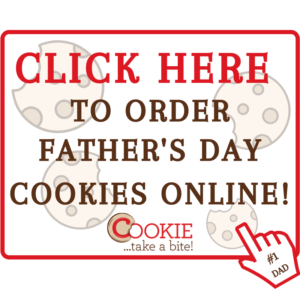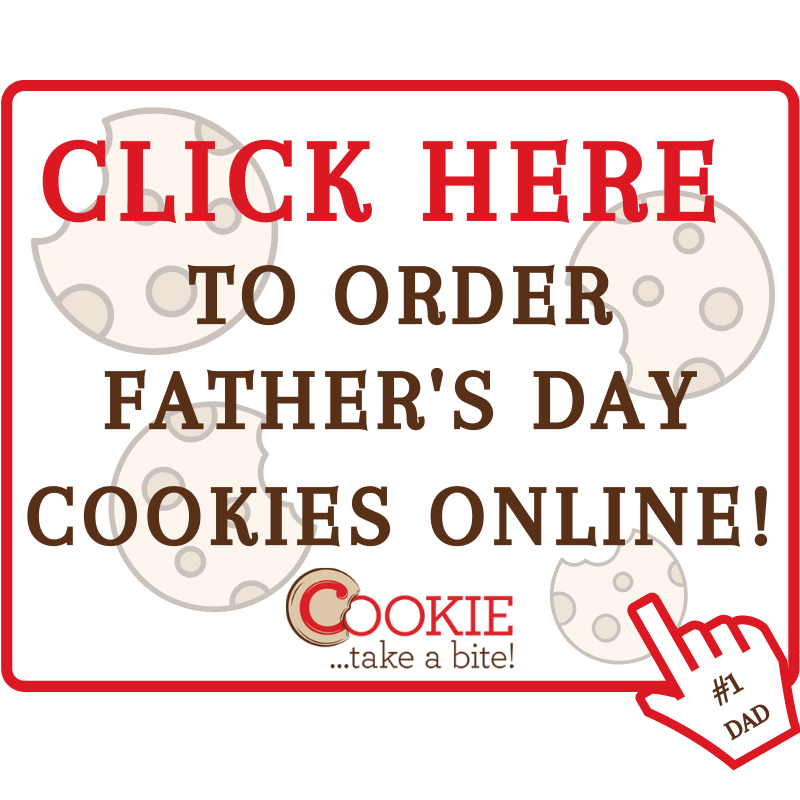 Dad's everywhere deserve the gift of fresh-baked cookies no matter where they are. With our nationwide Father's Day gift delivery, you can delight dad with handmade Sonoma County treats. We offer special $5 flat rate shipping anywhere in the U.S. for all our Father's Day gift options. Each tin will be packed by hand to ensure the cookies are safe and fresh when they arrive. 
You can also enjoy our local cookie delivery anywhere in Santa Rosa, or visit our Santa Rosa Cookie Counter to hand-select some cookie treats for a last-minute gift! Order your Father's Day Cookie Gifts today for a delicious way to celebrate dad on his special day!