Kids Love Cookies for Their Birthday Parties!
It's no secret, cookies are one of kids' favorite treats. If it was up to them, they would probably make up their own food group! So it comes as no surprise that we are seeing more and more cookies at kids' birthday parties.
We think a birthday party is the perfect time to let kids indulge their sweet tooth, and COOKIE…take a bite! cookies are the ideal size for little ones. Read on to find out more reasons cookies belong at your child's next birthday party!
Cookie Platters Instead of Birthday Cake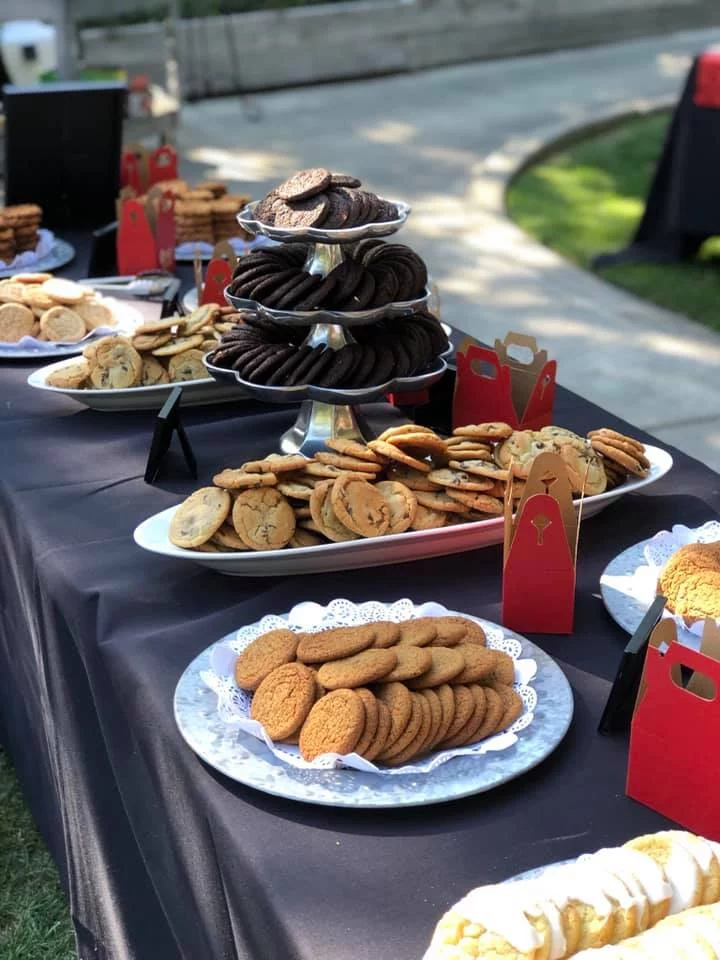 Cookies platters are the perfect alternative to a large birthday cake. As a parent and the party planner, you must cross your fingers and hope that all of the guests will love a cake's flavor — and we know this isn't the case with kids. Even if it is the most delicious cake in Sonoma County, children's allergies and taste buds are all over the place, making a single flavor a hard crowd pleaser. The perfect solution to this is a cookie platter.
COOKIE…take a bite! has a range of cookie flavors to include on platters, from classic Chocolate Chip to rotating seasonal options. Choose 5, 6 or 7 flavors to include on your platter — every guest will be happy with their birthday party dessert!
Send Guests Home with Cookie Birthday Favors
Another fantastic birthday party idea is to send guests home with favor bags filled with COOKIE…take a bite! cookies. Kids and adults alike will love receiving these sweet treats at the end of the party. Cookies can be ordered by the dozen and are based on available flavors.
Made with premium ingredients and using as many local and organic ingredients as possible, our cookies are hand-crafted daily in our Santa Rosa location, ensuring fresh and delicious favors for your birthday party.
Local Cookie Delivery for Birthday Parties
If you are planning a large birthday event in Sonoma County, COOKIE…take a bite! is here to help. Included in our catering options is a Cookie Bar Extravaganza, in which we create an extraordinary visual and tasty display for your party. Choose up to 6 flavors and your table settings from our collection and we do the rest!
Other catering options include delivery of your cookies! We have delivery available for Santa Rosa and beyond, and look forward to making your event a beautiful and tasty celebration. To schedule a tasting, contact Tracy Mattson at info@cookietakeabite.com or 707-291-1785.
Scrumptious Cookies for Sonoma County Birthday Parties
Don't hesitate to contact us about available flavors. We love bringing cookies to another level and make them a wonderful treat for any occasion. Whether enjoyed at the party as the cake alternative or taken home as party favors, consider COOKIE…take a bite! cookies for your next birthday party.