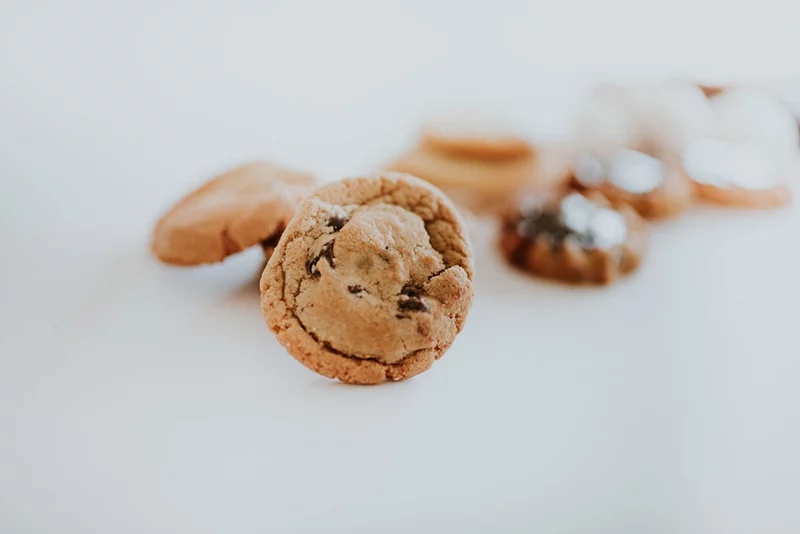 Looking to do something extra special for dear 'ole dad this Father's Day? Sometimes the most thoughtful gifts aren't something you can buy at the store. This Father's Day, celebrate dad with a heartfelt gift of homemade cookies!
One of the biggest joys of baking is getting to create something delicious that you can share with your loved ones. Perfecting your chocolate chip cookie recipe is an added bonus!
8 Tips for Baking Perfect Chocolate Chip Cookies for Dad
Use these professional baking tips to give dad the gift of perfect chocolate chip cookies this Father's Day!
1. Sift Your Dry Ingredients
For soft, fluffy, ooey-gooey, chocolate chip cookies make sure to sift all your dry ingredients! The gluten in flour will get extra tough if you overmix your dough, which will cause your cookies to flatten in the oven and come out unpleasantly dense. To avoid this, you want to reduce the amount of time it takes to mix your dough together by sifting your flour and all other dry ingredients beforehand.
2. Use European-Style Butter
The secret to rich, flavorful chocolate chip cookies is using European-style butter. This style of butter contains over 82% butterfat which is much higher than other styles of butter. With a higher percentage of butterfat, your cookies will come out incredibly rich and soft every time.
At COOKIE… Take a Bite! our cookies are handmade with 100% organic European-style butter from Straus Family Creamery.
3. Use Room Temperature Butter
To bake light and fluffy chocolate chip cookies this Father's Day, make sure your butter is room temperature. Melted butter will give you flat cookies, and butter that is too cold won't mix into your dough properly. Using butter that is at room temperature will not only make it easier to incorporate into your dough, but it will also give your cookie a wonderfully fluffier texture.
4. Use Pure Vanilla Extract
Your dad doesn't need to be a cookie connoisseur to taste the difference between pure ingredients and artificial ones. Imitation extracts can leave your baked goods with an artificial aftertaste. Using pure vanilla extract is a more natural and chemical-free baking method that will instantly elevate the flavor of your cookies.
5. Add Eggs One at a Time
Your dad deserves the best, and to achieve the best chocolate chip cookie means taking it slow. Add your eggs one at a time, incorporating them into your dough slowly. This allows the liquid fat to be distributed and absorbed evenly and will result in light and perfectly moist cookies every time.
6. Chill Your Cookie Dough
After you have combined all your ingredients and created the dough, let it rest in the fridge for 30 minutes before baking. Chilling the dough allows all the fats to solidify. As your cookies bake, the cold fat will melt slowly and your cookies will spread out less. This will improve the flavor and texture of your cookies.
7. Use an Ice Cream Scoop
Ice cream scoops are an essential cookie baking tool that every baker should have in their kitchen. Scooping your dough onto your baking tray with an ice cream scoop, not only gives you perfectly uniform and round cookies, but also ensures they all bake evenly.
Using an ice cream scoop also helps reduce food waste and allows you to get as many cookies as possible in every batch. (You're welcome, dads!)
8. Top With a Pinch of Salt
Right before putting your cookies in the oven to bake, add a little pinch of salt on top of each one. This will help enhance all the flavors in your dough, so the sweetness of the chocolate doesn't take over.
This Father's Day, Celebrate Dads Near and Far with Fresh Baked Cookies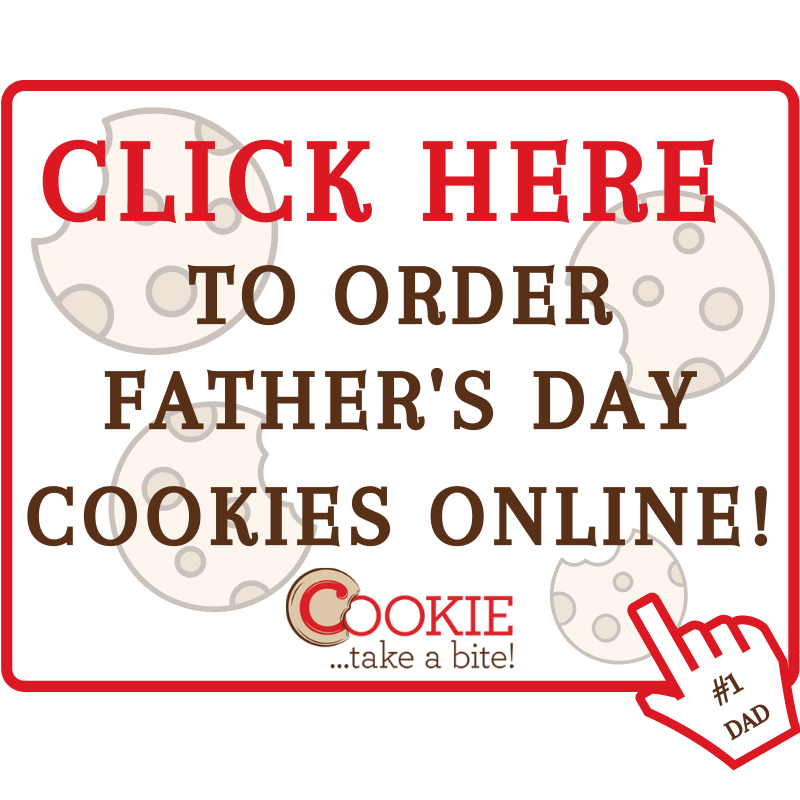 Whether your dad lives next door, or on the other side of the country, we want to help you celebrate him with a heartfelt gift of fresh-baked cookies! Our gourmet Father's Day cookie gift tins are baked with premium local ingredients, and available for nationwide shipping and local delivery or pick up in Santa Rosa!
Every gift tin is packed with our most popular cookie flavors and wrapped festively with the utmost care to ensure dads everywhere can enjoy delicious, fresh-baked cookies on their special day.
Send dear 'ole dad the perfect Father's Day gift and order him an artisanal cookie gift online today!