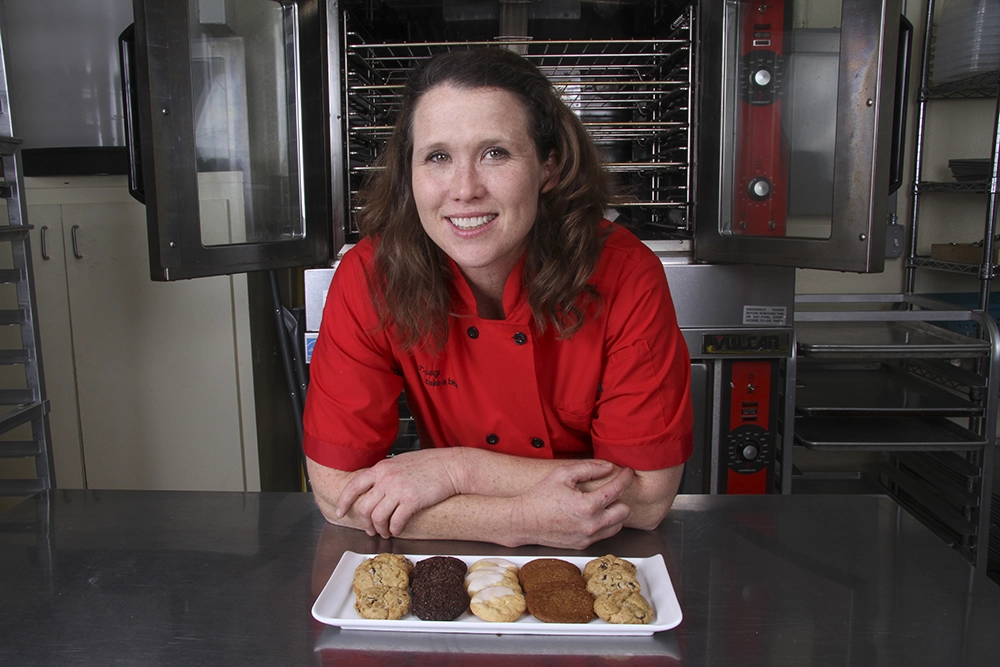 Meet Tracy Mattson, Owner of COOKIE… take a bite!
By: Cindy Butner
Mayacamas Mountain Living Magazine
March 2023
Q: Why did you start your company?
A: One of the primary motivators for starting my own business was to demonstrate to myself that I had the Moxy to control my destiny. I was working in the restaurant business as a Pastry Chef, working long hours in a stressful work environment where there just wasn't enough time in the day to balance work and home. If I was going to work this hard, it should be for myself!
I brainstormed how to stay in my industry and make a living. A gourmet cookie business would allow me to use my restaurant palate to create artisan cookies without going broke with start-up costs. COOKIE…take a bitel was born.
Q: Is there a memorable story one of your customers shared with you that stands out?
A: I love getting notes on how our cookies touched someone. Sometimes it is the little things that make a big difference. One comment stands out a customer sent cookies to her mom, who was suffering from Alzheimer's. Her mom would light up when she saw the red tin and be excited to get her cookies. I love that we can bring joy to someone's day with a cookie.
Q: Which are your best sellers?
A: Our Lemon Moon! We make them with fresh lemons – from local farmers and our garden when in season. They are the perfect balance of tart and sweet. They are our signature cookies!
Q: Do you provide services that readers may not know about?
A: We make all natural dog treats and large custom Cookie Cakes for birthdays and other special occasions. Our dog treats came about as we had several customers share "my dog ate my cookies" stories, so we decided dogs needed their own treat! We make dog treats like all our products with all-natural ingredients in small batches.
Q: What advice do you have for others who are starting a business?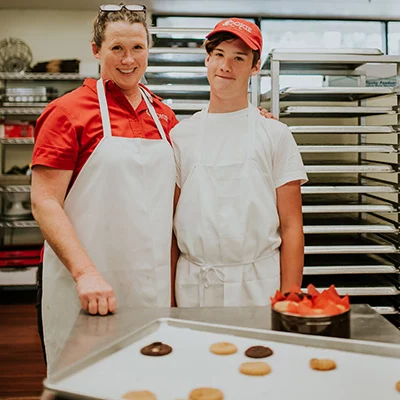 Do your research, talk to as many people as possible to shape your vision, and be humble but determined.
Plan for the most challenging financial situation, so you are prepared for the long haul.
Have faith in yourself. It is easy for others to point out the negatives and not appreciate your vision, but if you have done the work and mapped it out, go for it!
Check out this interview in Mayacamas Mountain Living Magazine!