Gourmet Easter Cookie Gifts and New Seasonal Spring Flavors from COOKIE… Take a Bite!
Easter Sunday is a fun opportunity to celebrate some of our favorite things: family and cookies! With the arrival of Spring, we are able to start incorporating some of our favorite seasonal ingredients from local Sonoma County areas to craft our new gourmet Easter cookie gifts.
From new Spring flavors to all-natural Easter Egg cookie shapes, our variety of Easter treats are guaranteed to bring a smile to every bunny this holiday weekend!
Sonoma County Wine and Cookie Pairing Easter Basket Ideas
As an independent family-owned business in Sonoma County, COOKIE… Take a Bite! is proud to source our organic cookie ingredients from local producers. All of our cookies are handcrafted with the highest quality seasonal ingredients that pair perfectly with some of Sonoma County's most popular style wines!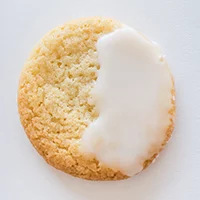 Who said Easter Baskets are only for children? Our award-winning Lemon Moon cookies combine a delicate flavor of fresh-picked lemons with a creamy sweetness perfect for pairing with a light and crisp Sonoma County Chardonnay.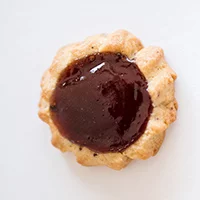 Our new seasonal Orange Spice Thumbprint cookies are handmade with local red currants. This zippy and tangy seasonal cookie flavor is the perfect pairing with a Sonoma County Pinot.
Enjoy Our Seasonal Spring Cookie Flavors in Our Easter Cookie Gift Tins
Hop into Spring with our bright and cheerful Easter cookie flavors! All of our Easter Cookie Gift Tins include a selection of our most popular seasonal Spring cookie flavors. We carefully arrange each tin beautifully, and wrap them festively with the utmost care.
Deluxe Easter Cookie Gift Tins
Our Deluxe Easter Cookie Tin is sure to delight everyone this year with a variety of over 16 cookies! This Easter tin is filled with some of our favorite flavors including our signature Lemon Moon cookie, Snickerdoodle Sugar, and our fun Easter Egg shapes.
Premium Easter Cookie Gift Tins
Our Premium Easter Gift Tins come with more than 25 cookies including our new Spring Orange Spice Thumbprint flavor, Chocolate Raspberry Splash, and our all-natural Easter Egg cookie shapes!
Order Gourmet Easter Cookie Gift Tins for Delivery from COOKIE… Take a Bite!
Order your Easter Cookie tins today and enjoy local delivery to anywhere in Santa Rosa for only $5.00! Keep an eye out, cause the cookie van is on it's way delivering our fresh baked cookie orders all throughout our beautiful county!
Have Festive Easter Cookie Gifts Shipped Nationwide
At COOKIE… Take A Bite! we want to help you celebrate Easter with loved ones near and far. Surprise someone special with handmade Sonoma County treats and have our Easter Cookie Gift Tins shipped directly to their door! Our gourmet cookie gifts ship nationwide in decorative Spring gift wrapping that ensures they arrive fresh and beautiful just in time for Easter.
Our Easter tins are available for a limited time, and we are offering special $5.00 flat rate shipping anywhere in the U.S. – so get your orders in soon!
Order Your Gourmet Easter Cookie Gifts Today!
If you are looking for some delicious Easter basket treats, COOKIE…Take a Bite! has you covered. All of our artisanal cookies are baked fresh daily with premium local Sonoma County ingredients. Enjoy all our seasonal Spring flavors this Easter by ordering your Easter Cookie Gift Tins online today! We offer nationwide shipping, local delivery in Sonoma County from our Cookie Van, or pick-up at our Santa Rosa Cookie Counter!
Our gourmet treats are also available for purchase at a number of Santa Rosa and Sonoma County locations, and are the perfect last-minute addition to any Easter Basket!